It is 20 years since a group of art and culture folk in Waterford got together to form the Imagine festival and in the intervening period it has become a fixture on the arts scene.
This year's version celebrates two decades of Imagine by bringing together the usual eclectic mix of theatre, music, comedy, literature, visual art, and more, as well as highlighting the city's creativity and diversity.
"The main theme is that we all get back together around live music and theatre and visual art," festival manager Nora Boland said, "but certainly we pressed on the diversity and inclusion around Waterford of all the arts that take place around the city in vast forms.
"It hit very much on the visual art as well as dance, music, craft. We did a great project with Waterford Integration Services and Waterford Library Services, European Direct Funding, so that came about through a piece called Diverse Creatives. It's going to be an online event but there are four fantastic videos, of migrant communities in Waterford and what they have to offer to the arts."
She pointed out that Waterford has a well-known tradition in many facets of culture, such as theatre and music and art, "but there's a lot of hidden art that goes on" in the area. "You'd see very little of the migrant creatives and we just wanted to give them that opportunity and also for them to feel that they're part of our community. It's been a great success and we'll definitely be continuing it in the years to come."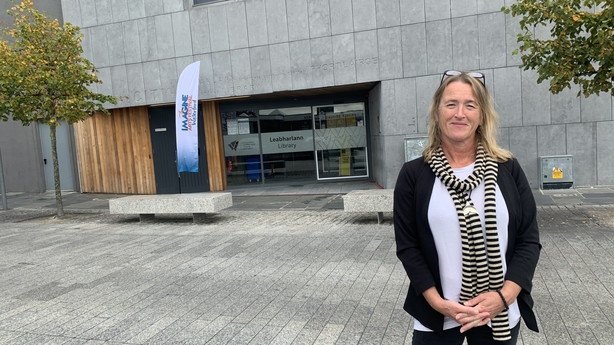 Imagine runs from tomorrow until 24 October in a range of venues across Waterford and there are also some online-only events, such as the videos made by different migrant groups.
One of those features music and dance by members of the Igbo community, originally from south-eastern Nigeria but now living in the south-east of Ireland.
"The group is made up of men and women from the Igbo tribe of Nigeria," its secretary Obianuju Ekedozie explained. "Our group is all about community, about integration, about good social life and about helping one another to be able to live in a community and be part of it and be able to give our best to the community we belong in.
"Dance and music is a very integral part of our culture and we've danced on so many occasions, doing St Patrick's Day and Africa Day, and we were approached by Imagine Arts Festival who wanted to put up a video. We gladly accepted because that is part of who we are because we believe that, for you to be able to show who you are, you have to be able to exhibit your culture and part of our culture is music and dance."
Among the visual art offerings at Imagine are a new exhibition by well-known artist John Shinnors at the Gallery of Modern Art (GOMA) on Lombard Street, and much more at different places throughout the area. This include the Central Library on Lady Lane, where a hand-crafted quilt put together by members of the Shakti Programme for migrant women, is now on display, as well as photographs of different participants in Imagine.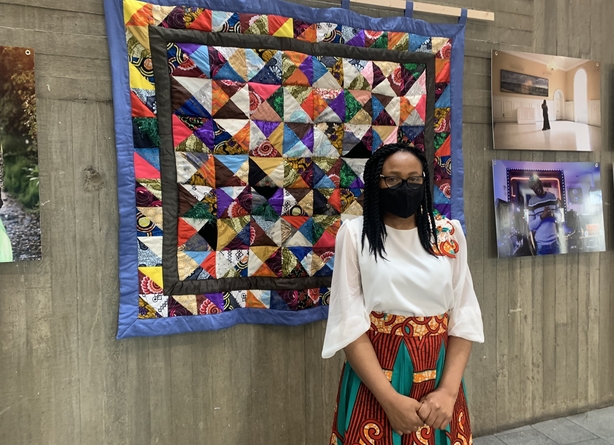 "It's a group of ladies from different countries who have come together to learn different skills," Usomine Oshiogwemoh of the Shakti group said. "A few of them don't have English before now so it gives an opportunity to learn the English language.
"They really like coming in and really like spending time together. What I also observed of the ladies is that it gives them time to spend time with ladies like themselves, it helps them de-stress. When they're there they're calm, they enjoy being together. Coming together to do this quilt I observed that they selected the patterns themselves, they selected the fabrics themselves. I noticed that they bring in the different talents, bring in the different likes they have, the different types of fabric."
Imagine also includes Writers Weekend, from 22 to 24 October, when speakers will include Megan Nolan, Ronan Hession and Seamas O'Reilly.