A verdict of medical misadventure has been returned at an inquest into the death of a 21-year-old Limerick woman who died suddenly only hours after being discharged from University Hospital Limerick.
Eve Cleary, from Corbally in Limerick, died on 21 July 2019.
She had gone to hospital two days before after a bad fall with a suspected fracture of her foot.
Ms Cleary spent 22 hours in UHL and was admitted to a ward.
Her CT scan was clear and she was told to go home and rest on 20 July.
Coroner John McNamara said it was clear from the evidence that, unfortunately, there were missed opportunities in this case and while it was nobody's fault, the appropriate verdict was one of medical misadventure.
He added her cause of death was cardiac arrest secondary to extensive blood clots in both lungs and deep vein thrombosis.
Mr McNamara also recommended that the HSE guidelines on risk factors for deep vein thrombosis be widely published and followed at the hospital.
Welcoming the verdict, her parents Barry and Melanie Cleary said it was important that the story of what happened their "beautiful kind girl" was told and that Eve's legacy will be that these missed opportunities will not happen to other families in the future.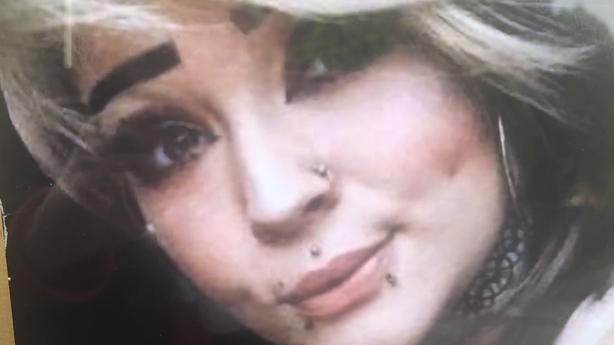 Earlier today, Melanie Cleary told the inquest that her daughter's right leg was two-and-a-half to three times bigger than her other leg, that the skin on her leg was the colour of a Christmas ham and that she was in agony and pain in the hospital.
She also said doctors had considerable difficulty applying a tube surgical stocking to her swollen leg before she was discharged.
Ms Cleary was brought home, but collapsed a couple of hours later.
She suffered a cardiac arrest and was pronounced dead at UHL in the early hours of 21 July after being rushed there by ambulance.
A post-mortem examination found she died from a heart attack secondary to extensive blood clots in both lungs.
The inquest heard Ms Cleary had a number of risk factors for thrombosis and blood clots as she was on a contraceptive pill, she was a smoker, she had a high body mass index, and there was a history of blood clots in her family.
The inquest was also told it was eight hours between the time she was triaged and seen by a doctor in the emergency department.
Dr Karen Schwartz, the emergency registrar who examined Ms Cleary, said her diagnosis was a possible fracture and soft tissue injury to her foot.
She said screening for DVT is not done on patients presenting with acute trauma injuries.
Dr Conor Moran, an orthopedic surgeon to whom Ms Cleary was referred, noted she had mild swelling in her foot and put it down to the trauma she had suffered in the accident.
Consultant orthopaedic surgeon Lester D'Souza, who did not meet Ms Cleary but assessed her case, said it never crossed his mind that she had a blood clot.
He added that he stands over the clinical decisions made about her treatment. He accepted it may have been different with the benefit of hindsight.