A fresh approach to the diagnosis and treatment of cancer in Ireland is being spearheaded by a major new cancer research centre being established at the University of Limerick.
The Limerick Digital Cancer Research Centre (LDCRC) will collaborate with University Hospital Limerick's clinical oncology experts, as well as technology companies Dell and Becton Dickinson using science, maths and software engineering to develop medical apps and artificial intelligence to assist clinical decisions.
It is being headed by Aedin Culhane, Professor of cancer genomics at the University of Limerick School of Medicine. She has returned from the United States where she was a leader in cancer bioinformatics for 15 years at Harvard University and at the Dana-Farber Cancer Institute, one of the top US cancer hospitals.
At the heart of the work at the LDCRC is single cell molecular and tumour profiling enabling clinicians to better treat individual cancers for patients.
Prof Culhane said: "Single cell profiling of cancer tissues biopsies provide vast amounts of data, requiring complex math and advance statistics but these high-definition digital tumour maps give a greater opportunity to interrogate a patients cancer.
"The centre is a completely new and fresh way of looking at cancer. We're going to use the strengths in technology in maths and software as tools to look at cancer in way more depth, to study individual patients' cancers at single cell and molecule level, so when clinicians treat patients, they are treating that exact tumour for better outcomes and less side effects."
In addition, their research will look in more depth at how the immune system can play a better roll in targeting tumours, in better recognising the cancer and attacking it.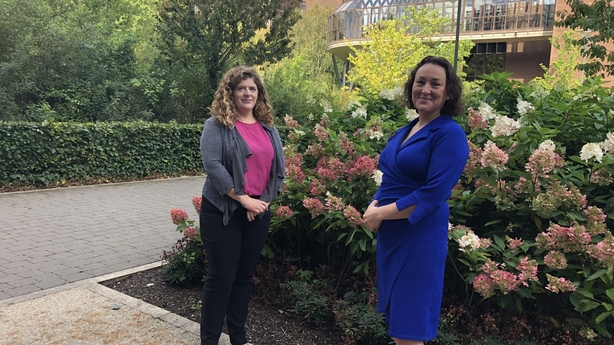 Can this research work find a cure for cancer? That is a massive question according to Prof Culhane, but she says they can certainly do a lot better than they are doing at present.
"Medicine and cancer are turning into a data science so we now have the tools to look at those vast global data sets to better see the molecules in each cell and develop the algorithms necessary," she added.
Prof Ruth Clifford, Consultant Haematologist at University hospital Limerick, who is also Director of Cancer Clinical Trials at UHL, said the new research centre will bring their work to a new level.
"To improve the care of our patients we need to improve cancer diagnostics and cancer treatment. We want to be at the forefront of developing rapidly evolving means of diagnosing, and treating patients, understanding their tumours at a far more in-depth level and to use these outcomes for our patients in the long term.
"This centre affords us this opportunity, because of the digital strengths being brought to the project," Prof Clifford said.
Patients will be part of their work, contributing to the work of the active research centre, bringing their experiences to the table to help design many of the research projects they will be undertaking.