Nineteen people have been arrested as part of a major search-and-seize operation at 65 locations across the northside of Limerick city.
A total of 300 garda, army, revenue and CAB personnel were involved in the searches under Operation Coronation, targeting the criminal activities of organised crime, drug trafficking and alleged money laundering.
Earlier today, gardaí said that assets in six bank accounts amounting to over €295,000 have been frozen, while €62,500 in cash was found.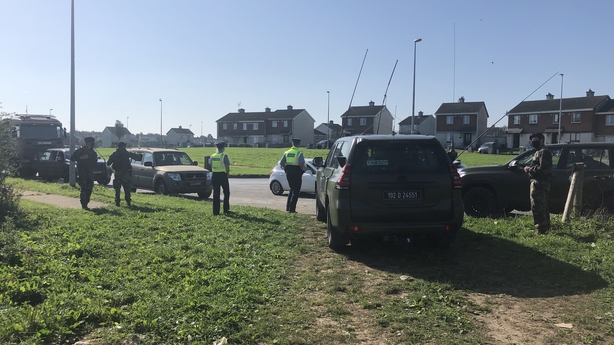 Three high-powered cars, five designer watches, eight horses and a horse box have also been seized, along with a quantity of cannabis with an estimated value of €8,000.
In an update this evening, a further two bank accounts were frozen. Across the eight accounts, €420,000 has been frozen.
Another €82,000 in cash was also seized, and another 10 horses taken away by search teams.
Gardaí said tonight that five people remain in custody, six others have faced charges in court while eight others have been released on bail to appear in court on dates to be fixed in the future.