Cork University Maternity Hospital has apologised to the family of a mother and her newborn baby son who died at the hospital in March 2019.
36-year-old Marie Downey, a mother-of-three from Kildorrery in Co Cork, was found dead in her single room at the hospital on the morning of 25 March.
Her four-day-old baby son Darragh was found critically injured underneath her. He passed away the following evening.
In an apology read out at the Coroner's Court in Cork today by Senior Counsel Conor Halpin, Professor John Higgins of CUMH said he wanted to sincerely apologise to the Downey family and to Marie Downey's parents for what had happened to them both while under their care, resulting "in the tragic loss of their lives".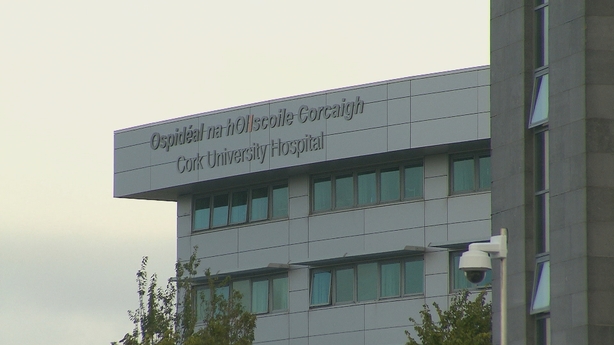 Professor Higgins said the hospital "cannot possibly comprehend the devastating impact these losses have had on you and your family".
He said the management of Ms Downey's case was carefully reviewed, along with a formal external review which the family took part in, adding that the hospital has taken a number of steps with the aim of ensuring the safety of patients at all times.
Professor Higgins said that on behalf of all the staff at CUMH, "especially those whom were involved in care of Marie and baby Darragh, we are truly sorry and wish to express our deepest sympathies."
No date for inquest
The hospital's apology came this afternoon as the inquest into the deaths of Ms Downey and her son was adjourned until 23 September for a new date to be set for a full hearing.
This followed several hours of legal arguments, held in camera, about the admissibility of the findings of an external review, which was held into the circumstances surrounding both deaths.
Coroner Philip Comyn said that in light of the difficulties outlined by Counsel acting on behalf of the Downey family, the only appropriate way to deal with the matter was to adjourn it and he would give his reasons for excluding the external review in writing within 10 days or so.
Dr John O'Mahony SC, acting on behalf of the Downey family, expressed his dissatisfaction that the coroner could not give the family a date for the inquest, stressing that they wanted it to be held before Christmas.
Mr Comyn said he fully appreciated this, but he was constrained by a number of issues including the availability of a venue and pandemic-related restrictions.
"I am very anxious to facilitate the family," he said.
"I understand fully the problems for them and other parties, but my hands are tied and I cannot guarantee it will be held before Christmas."
'We have been waiting'
Ms Downey's husband Kieran also appealed to the coroner for a date before Christmas, saying: "there had been a lot of talk today about legal issues but "just don't forget about these two important people."
"We have been waiting for two-and-a-half years," he said.
The coroner said he understands the family's concerns and they will do their best to accommodate them.
Following the apology issued by CUMH, Oonagh McCrann, JC, on behalf of obstetrician Keelan O'Donoghue, said Ms O'Donoghue wanted to express her deepest regret and sadness at the death of Marie and baby Darragh.
"It is a terrible tragedy," she said.
Senior Counsel Dr John O'Mahony said the family accepted the apologies, but added that if the HSE wanted transparency, the external review would have been allowed into evidence.
Recommendations
In the immediate aftermath of the tragedy, an external review was commissioned to review the circumstances surrounding both deaths and to make recommendations.
All members of the review panel were drawn from outside the hospital group and drawn from specialities including neonatology, midwifery and obstetrics.
RTÉ News understands the report makes 11 recommendations, including the appointment of an epilepsy clinical nurse specialist or advanced nurse practitioner to the hub maternity hospital in each of the country's seven hospital groups.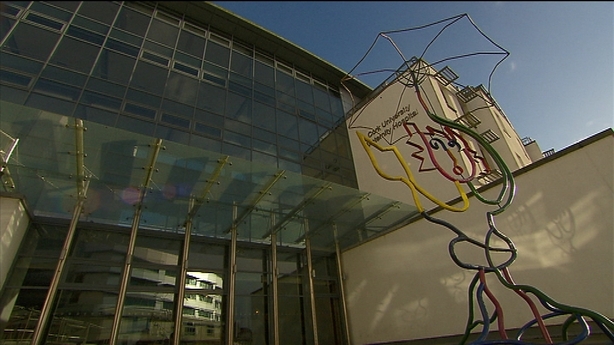 Other recommendations include the appointment of a consultant neurologist with an interest in maternity health at Cork University Hospital; while a single room for post-natal women is considered optimal, new and evolving seizure warning devices for women with epilepsy should be considered in individual cases.
Recommendations also suggests where a pregnant woman has an underlying condition, information on the impact of the pregnancy on that condition must be sourced, so that appropriate care plans can be developed and that HSE guidance on women with epilepsy be circulated to all maternity units.
RTÉ News understands that Professor Higgins accepted all the review's findings and recommendations.
A copy of the external review was also given to the Downey family.
Marie Downey was originally from Ballagran in County Limerick and lived with her husband Kieran and sons James & Séan, in Kildorrery.
An employee of pharmaceutical company Novartis at Ringaskiddy, Ms Downey also played camogie and was an avid supporter of the Limerick senior hurling team.
Following their deaths, parish priest of Kildorrery, Fr. Eamonn Kellher said the people of the area were doing everything they could with great sensitivity to support the Downey family.
He described their deaths as an awful tragedy.