As Irish athletes prepare for their events at the Olympics in Tokyo, the Olympic Federation of Ireland has organised a series of events for their families who would like to be there to support them, but sadly cannot be due to Covid restrictions.
Starting this evening in Cork, the Olympic flame and a number of Olympic medal winners are touring the four provinces to meet the families of the Irish athletes, and Team Ireland's home supporters.
Fintan McCarthy and Paul O'Donovan are two of Ireland's big medal hopefuls in the lightweight men's doubles. Their Olympic adventure will begin in the early hours of Saturday morning, but their families will have to support them from afar, back home in Cork.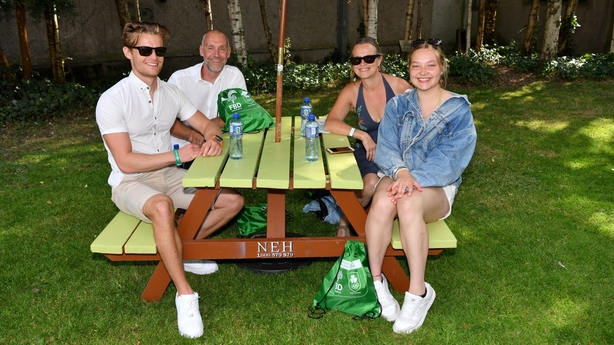 The families were in Bishop Lucey Park in Cork this evening for the start of the Team Ireland Olympic Home Tour.
"I think it's devastating," said Fintan McCarthy's twin brother Jake, referring to the family's absence from Tokyo due to Covid restrictions. "I guess that's the situation in the world at the moment, and all we can do is support him as best we can."
24-year-old Louise Shanahan from Leevale Athletic Club in Cork is in Tokyo as national senior women's 800 metres champion. Her family will be cheering her on from home too, when Louise begins competing in the 800 metres in Tokyo on Friday.
"We're going to be up at two o'clock in the morning, possibly wrapped in a flag and just watching intently on how she gets on," Louise's proud mother Liz told RTÉ News.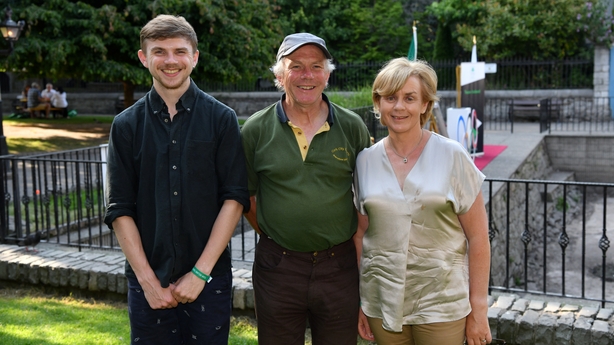 In the absence of the Tokyo experience, the Olympic Federation of Ireland is bringing the Olympic flame and some of Ireland's Olympic medal winners on a tour of the four provinces, to recreate the atmosphere for the families of the Irish athletes.
Sonia O'Sullivan, Rob Heffernan and Kenny Egan were in Cork this evening to share their experiences with the athletes' families.
"I suppose we travel so much these days that we are used to doing things on our own," said Sonia O'Sullivan, "but you always like to know that people back at home really care".
Further events for the families of Ireland's Tokyo Olympians will take place in Galway, Belfast and Dublin over the next three days.