The works of emerging and established Cork poets are to go on display in three of the city's parks from tomorrow to celebrate Poetry Day Ireland.
The 'Poetry in the Park' initiative is a joint venture between Cork City Council and Cork City Libraries and will run throughout the summer months.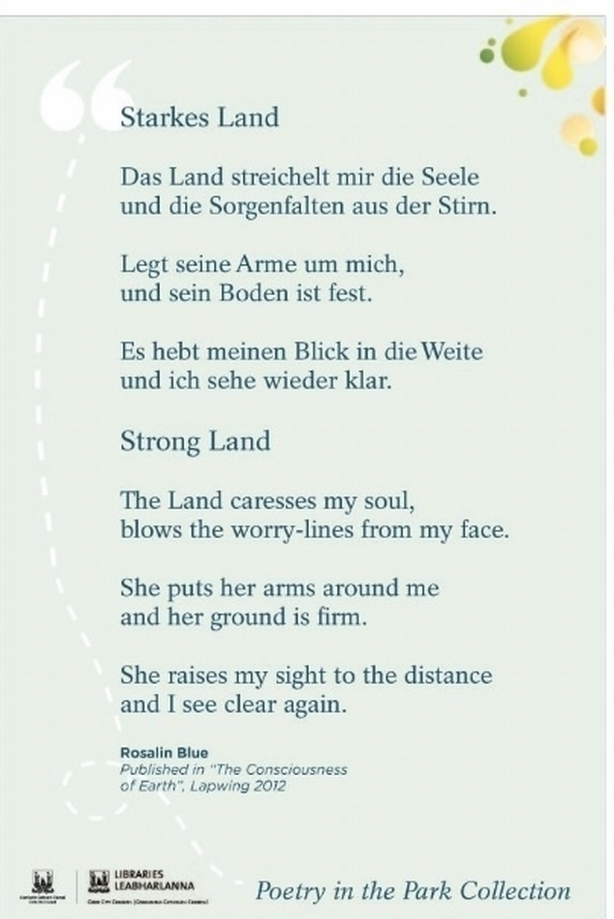 The City Council is encouraging people to stop and take a moment to read each piece.
"Even those of you who think poetry is not for you may be pleasantly surprised, " said Stephen Scully, of the local authority's Parks & Recreation Operations Department.
"Our parks and green spaces have been increasingly appreciated during the Covid 19 pandemic and it is great to see creative responses to further enhance the park user's experience".
Patricia Looney from Cork City Libraries said poems in several languages have been included in the initiative, to "highlight the diversity of writing in the city and the future of the literary scene".