An eight-year-old student from a school in Shannon has won a major competition to design a special biodiversity garden which is being planted on lands adjacent to Shannon Airport.
The garden plan by Molly McPhillips, a third-class pupil from St Senan's primary school, came out on top among 70 entries across Co Clare.
Molly said she wanted her garden to be "magical and friendly" and to have lots of animals, native trees, a wildflower meadow and to be safe for all in the community to visit.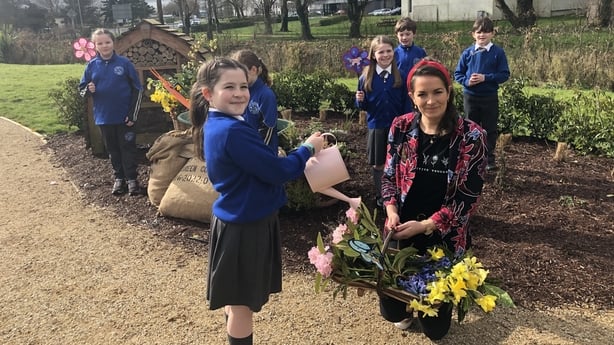 She also put in a 'bug hotel', a wooden structure like a small house so that bugs could live and breed, and be visible also, so the children could learn about their life cycles and habitats.
Molly and her classmates were busy planting sunflower seeds at the garden today with the help of gardeners from the heritage section of the Shannon Group which runs Bunratty Castle and Folk Park.
The Shannon Group has just embarked on a sustainability programme at the airport and across the Group to reduce their carbon footprint and to make their living and working environments more sustainable for the future.
Gearoid O'Leary, who is heading a sustainability group at Shannon, said many of the ideas came from employees and one of them was a community biodiversity garden, which could be enjoyed by everyone living in Shannon.---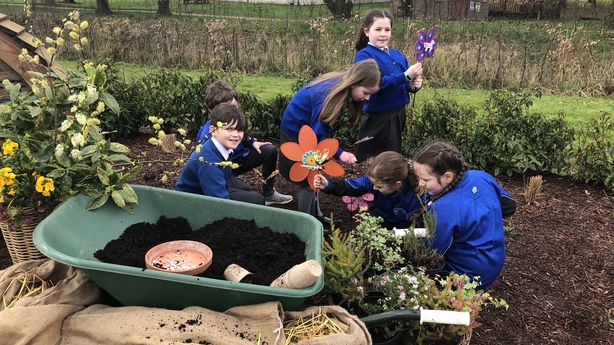 It is located on an acre of ground in a prominent location close to the entrance to Shannon Airport, and the industrial zone, right beside a track where people run and walk.
Mr O'Leary said they were delighted with the response from schools across the county which showed a lot of high quality research and design ideas and a real understanding of the elements needed to create a lasting garden for everyone to enjoy.
Third class teacher at St Senan's school, Joanne Walsh, said they were delighted and proud to have won the biodiversity garden competition.
She said pupils were very excited about the idea and responded with great enthusiasm. And she said they learned from it about biodiversity, habitats, sustainability and team work.