A 17-year-old boy who admitted dangerous driving causing the death of 16-year-old Kimberly O'Connor in Co Cork last year has been sentenced to four years in detention.
Daniel Wyse, of Killiney Heights, Knocknaheeny, Cork, also pleaded guilty to seriously injuring a teenage boy who was also in the car when it crashed close to Kimberly's home on the northside of Cork City on 19 February 2020.
Kimberly was the front seat passenger in the car which hit a pillar on Harbour View Road in Knocknaheeny. She was pronounced dead at the scene.
Judge Seán Ó Donnabháin today imposed an eight-year period of detention, suspending the final four years, at Cork Circuit Criminal Court today.
He also disqualified the teenager from driving for 15 years.
The court had previously heard that Daniel Wyse had been driving the car at 119km/h through a residential area, which was over twice the legal limit.
He had no insurance or driver's licence and had bought the car on Done Deal. After the fatal crash, he changed the name of the seller, the car registration and the type of car in the ad.
Speaking from Oberstown via video link, Wyse said he made a stupid decision to drive that night and it ended up costing his friend her life.
"Kimberly and her family will always be in my thoughts and prayers, may she rest in peace," he said.
Judge Ó Donnabháin said Kimberly was an energetic, enthusiastic and idealistic teenager who lost her life when the car Wyse was driving crashed into a pillar in Knocknaheeny.
He accepted that the accused expressed remorse today, but said this was undermined by the fact that he had fled the scene after the crash and failed to give himself up to gardaí for weeks, if not months, after the fatal crash.
The ban on naming the teenager was lifted today.
The judge said that having disqualified Wyse from driving for 15 years, it was necessary in the public interest that his name be known, as it will work as a form of protection against him driving on his release.
He also directed that Kimberly, who could not be named previously because of a Court of Appeal interpretation of the Children Act, could be identified today.
Judge Ó Donnabhain said that Kimberly's mother Jennifer Haynes had correctly stated that she did not want her daughter to be anonymous in the coverage of the case.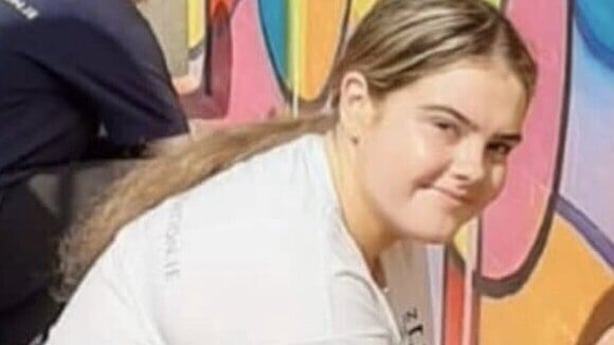 Speaking afterwards, Kimberly's mother said her child's life was taken and she deserved to be named.
Ms Haynes said the sentence "gives the family a little peace that they got justice for Kimberly".
She said their lives were turned upside down when she died and the family will never be the same again.
"Kimberly was just an unbelievable child, had everything going for her for the future," Ms Haynes said.
"Had dreams, high dreams and hopes and it was all taken away from her.
"Kimberly dreamed big, she was a superstar and she will always be our superstar. She is shining down now."