Ireland's first charity air ambulance service was tasked to 490 incidents across 13 counties during 2020 - its first full year of operation.
Figures released today also show the Irish Community Rapid Response (ICRR) air ambulance also saw its busiest month in July when it was called out 59 times.
The service, which is funded by public donation and based at Rathcoole in north Cork, works in tandem with the National Ambulance Service (NAS) providing paramedic support and transport to hospital for seriously ill patients.
Road crashes accounted for 94, or almost 20% of the call-outs in 2020.
The service dealt with 81 cardiac arrests, 74 general trauma calls, 73 general medical calls, 46 farming accidents and 29 falls from heights.
It mainly responded to calls in Cork, Kerry and Waterford, but it was also tasked to incidents in Tipperary, Clare, Wexford, Limerick, Leitrim, Kildare, Kilkenny, Offaly, Roscommon and Galway.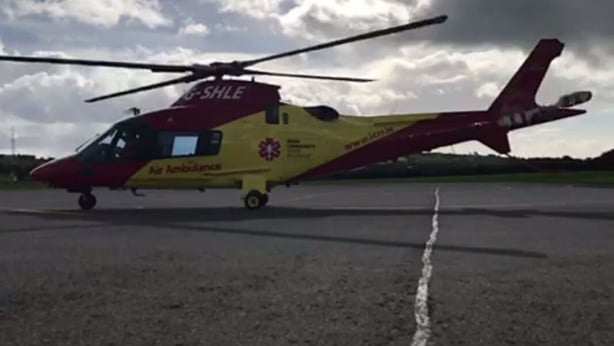 ICRR CEO Mícheál Sheridan said the statistics show the demand for the dedicated Helicopter Emergency Medical Service (HEMS).
"Dozens of lives have been saved as a result of the hard work of the crew and care administered in a timely manner to hundreds of others," he said.
The service is staffed by advanced paramedics and emergency medical technicians from the NAS.
The ICRR recently launched a €1.5 million fundraising campaign to operate the service this year and to purchase a new helicopter.