There is anger in the Moyross area of Co Limerick that a planned roadway opening the estate up to employment and educational opportunities may be shelved by Minister for Transport Eamon Ryan.
The €45m Coonagh-Knockalisheen road is one of the biggest infrastructural projects under the Limerick Regeneration plan.
Roughly €19m has already been spent on developing part of this roadway, which will run from Coonagh to Meelick and Knockalisheen on the Co Clare side, into the Northern end of Moyross
It is seen as a vital part of ending Moyross's physical isolation from the rest of the city and opening up employment and education opportunities.
But Minister Ryan has said he is carefully considering this project in the light of the overall development needs of Limerick, and as part of the review of the National Development Plan.
The minister, who set out his ideas during a Zoom meeting with local community groups, said Limerick and Moyross deserve high quality connectivity, not just a dual carriageway which facilitates urban sprawl.
We need your consent to load this rte-player contentWe use rte-player to manage extra content that can set cookies on your device and collect data about your activity. Please review their details and accept them to load the content.Manage Preferences
He said there was strong political support locally to include ambitious suburban rail plans to reactivate Limerick's significant underutilised rail infrastructure in the Metropolitan area strategy.
But many working in and on behalf of those in the locality are furious at any attempt by Mr Ryan to shelve the plan in place of something new.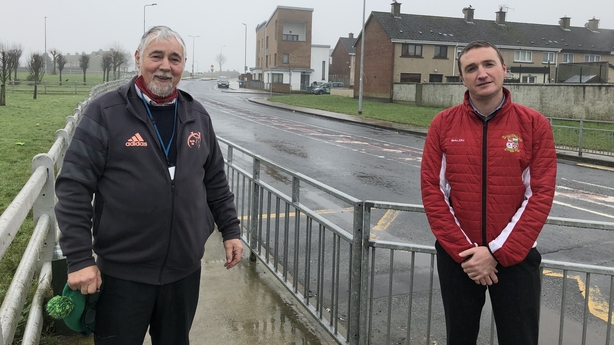 Paddy Flannery, Manager of the Local Moyross Community Centre, said the road represents hope for the community to provide them with an exit and an entrance, and a means by which they could join up with their neighbours and become an integral part of the Northside of the city.
"It also opens up acres of land to attract enterprise and to develop lands for housing, as there is a huge housing need in the area," he added.
Local school principal Tiernan O'Neill said they are 13 years into the Regeneration process, and the Coonagh Knockalisheen distributor road was considered a key piece of the physical infrastructure of that project.
"And now, on the whim of a minister, it's in serious jeopardy," he said. "We do not understand it. This road not just provides physical connectivity, it provides psychological connectivity, it provides hope and pathways to education, employment and housing and its incomprehensible that we're at this impasse now."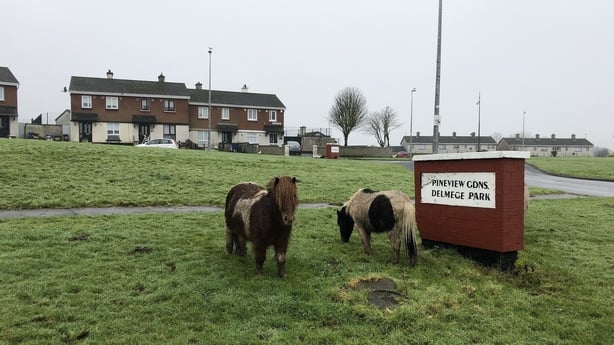 Ray O'Halloran runs the Speedline company in Moyross, and is one of the few employers located in the area. He says there is a huge amount of passion in the locality to see the road project completed.
"I know of industries who want to develop and come here if that road was opened up," he said. "We are training people here so they can have those employment opportunities to work on the project and in the industries that will locate here.
"We are waiting for years for that road to open up and now it's on the minister's desk waiting for him to sign off on it, and he's making all sorts of excuses."
Limerick Institute of Technology (LIT,) has already developed part of a major skills academy campus along the route, principally because of the educational and employment potential it offers.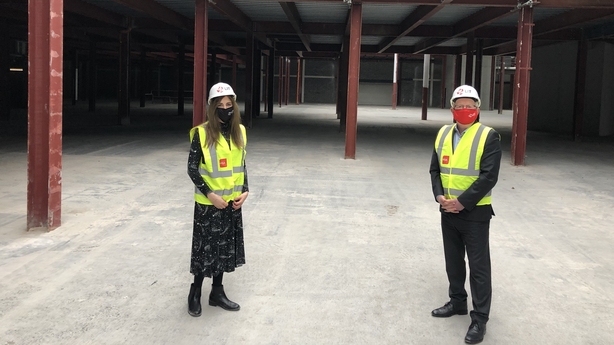 LIT President Vincent Cunnane said he sees the road as "a knowledge corridor" linking LIT with UL, and presenting unprecedented opportunities for education and employment to the community of Moyross, who had been disadvantaged for many decades.
Defending Mr Ryan's thinking on the project, local Limerick Green TD Brian Leddin said this was not about shelving the road plan, but about improving and developing a much better integrated transport plan for the whole of Moyross, for the wider city and the region.
He said Mr Ryan has committed to developing a suburban rail system, and Moyross would be a key part of that.
Mr Ryan plans to visit Limerick in the future, when Covid-19 restrictions would permit him to walk the proposed road plan and to ensure he has local input before any final decisions are made.