The Minister for Public Expenditure has told devastated business owners in Bantry that the Government is committed to a flood relief scheme for the town.
Michael McGrath also said financial relief for uninsured businesses affected by this week's flash flood will be made available.
Some 50 homes and business premises were badly damaged on Monday night following a flashflood.
Speaking on a visit to the town, Mr McGrath said: "It was an exceptional event, and we will do all that we can to accelerate the plans to deliver that scheme to provide the flood relief for this area."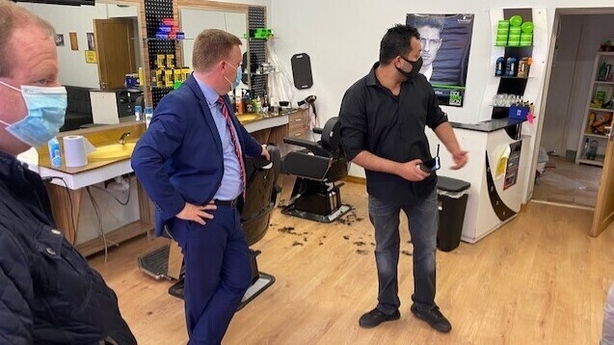 He confirmed that the Humanitarian Aid Scheme would also be extended for uninsured businesses that have been impacted.
Diarmuid Murphy, Chairman of Bantry Business Association welcomed the Minister's visit to the town but said that there has been a lot of talking and a fair share of promises made.
He said: "We just need to pull all the different groups together and make this happen and get the relief scheme for the town sorted out so that we don't face this again.