Staff at St John's Hospital in Limerick had a big surprise at work when they were serenaded by an opera star from his balcony in Italy.
Maurizio Marchini gained international fame with impromptu performances during the first wave of Covid-19. Today he was lifting the spirits of Irish frontline heroes
St John's Hospital is one of the oldest in the country, and management say the staff have been through a Covid storm.
They were invited into the garden for a moment of reflection three months on from the peak of the pandemic. Then the magic happened.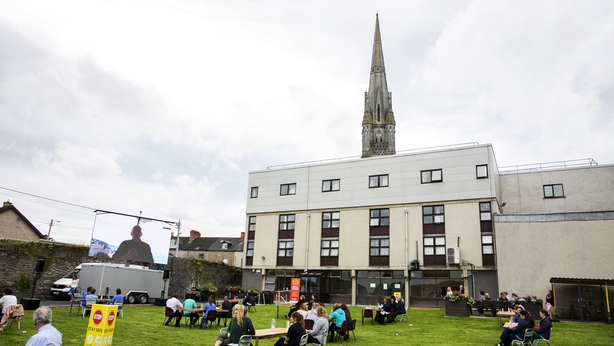 Staff were taken completely by surprise when viral sensation Marchini appeared on a big screen, live from his balcony 2,500 kilometres away in Sardinia, where he is holidaying.
And what better way to begin than with a rousing performance of the Puccini aria that catapulted him to stardom from his balcony in Florence.
Millions worldwide have been captivated by the Italian tenor serenading his quarantined neighbours, but today his live performance was exclusively for these frontline workers in Limerick.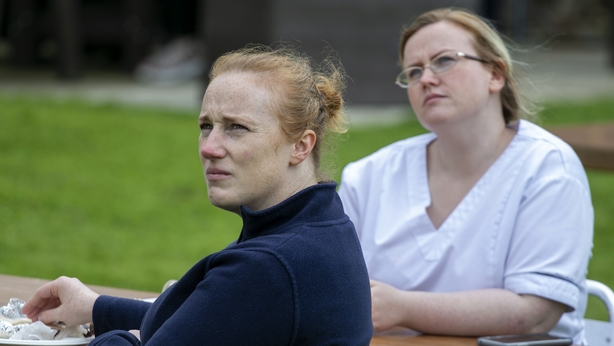 Emer Martin is CEO of St John's Hospital and she arranged the event as a mark of appreciation for what she described as "their selfless line-of-duty efforts"
"After all the staff have been through, they really deserved this moment and it was really special. His singing was incredible, the weather was perfect. It was just a beautiful moment that they deserved.
"The staff has been nothing short of heroic these past few months, particularly at the height of things in April and early May when we were threadbare in terms of numbers because of nurses either going down with the virus or going into isolation with suspected Covid-19.
"They came in here every day, confronting their own fears, running the risk of bringing Covid-19 back to their families and still managing to put the patient first, patients with Covid-19 and other non-Covid patients.
"We will never forget it and I certainly won't forget what they did. Nor will the families who they did their absolute best for in dreadful circumstances."
She said one of the biggest challenges hadbeen trying to make sure that families of patients here at St John's could somehow stay in contact with their loved ones.
"They connected them at the worst of times, the saddest of times. Literally, they could have done no more as staff and you can't ask any more of someone than that."
Ms Martin added: "I'm just so proud of them and that's why we arranged this moment today. It's our way of saying to them, 'thank you' for being so brave, for sticking to the ethos of this hospital, which is really about putting the patient first. Today was a small thank-you in return and everyone who knows what went on here over those months would agree."