The 20th edition of the Clonmel Junction Arts Festival is under way this week, but it is a year like no other for the organisers and participants because of the ongoing pandemic restrictions.
Many festivals countrywide have had to be cancelled or postponed because of the coronavirus.
However, after an uncertain few weeks back in March and April, the Clonmel organisers decided to press ahead with an event, albeit in much restricted form.
The festival runs until next Sunday and has a mix of online and "live" events, including music, poetry, spoken word, visual arts, debate, and nature over the coming days.
We need your consent to load this rte-player contentWe use rte-player to manage extra content that can set cookies on your device and collect data about your activity. Please review their details and accept them to load the content.Manage Preferences
Creative director Cliona Maher says it was a "progressive change" over recent months.
"After two weeks it was really obvious that we weren't going to be able to do the festival at all," she recalls of those early days of the pandemic.
However, they got in contact with many of the potential artists and many of them said they could still take part.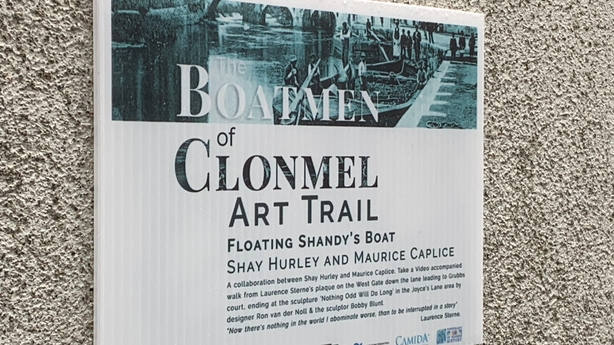 Included in the schedule is an arts trail around the town, in places such as shop windows on Parnell Street and Mitchel Street, Denis Burke Park, the Gashouse Bridge, Joyce's Lane Park, and others.
"It's a nice combination of the local, because we're working with the artists who are living and working here, because they're within the restrictions. And then we have artists from Paris and Italy and London, so we have this mixture of the local and the international which has been really great.
"The fact of going ahead with something has given us all a great sense of purpose and we have a great team so I'm delighted that we've been able to do something."
Sponsors including the Arts Council and Tipperary County Council, among many others, have been supportive, Ms Maher said. "It feels a bit like a festival!"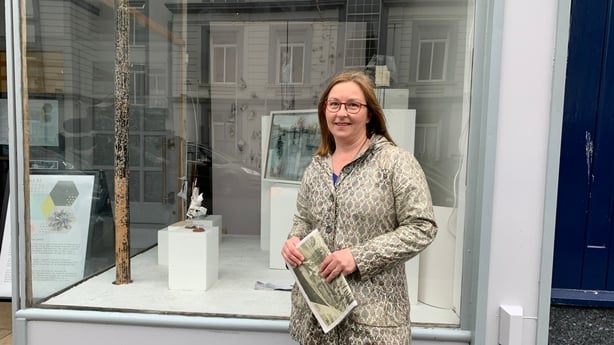 They hope next year will be different: "A festival is really about bringing people together so although we're doing it online, it's just not the same as doing it in person."
A running theme of the festival is the history of the area, with the influence of the River Suite and the former Kickham Barracks strongly felt during the week.
The barracks is the inspiration behind a series of photographs by Clonmel photographer John Kelly, now visible on the external walls, and was to have been the setting for a play directed by Jack Reardon.
"Covid put a stop to our plans, we were a week away from going into a second development week and everything just came to a standstill and it's all been put on the shelf," he said.
However, Friday night will see a "placeholder version of the show" being put together which can be seen online.
"Hopefully people can enjoy what could have been," the director said.
Meanwhile, Clonmel native Laurence Sterne, the 18th-century author of Tristram Shandy who spent the first nine years of his life in the town, is a key factor in Floating Shandy's Boat, an art trail, put together by Shay Hurley and Maurice Caplice and incorporating photographs and "sculptural drawings" and drawing on the area's riverside heritage.
Other events taking place over the next few days include online concerts, spoken word, exercise on the Blueway, and live music.