Several hundred students from six secondary schools across Co Clare have attended a garda organised event in Ennis on education initiatives to avoid being the victims of one-punch assaults, sexual exploitation on the internet, and being sucked into drug and gambling addiction.
The event is part of the 'It's Your Choice' series of initiatives for second-level students around the country to hear the real life experiences of those who have been seriously injured from assaults, and how lives have been severely damaged by drug addiction.
Students heard from Limerick native Brian Hogan who suffered a major brain bleed when he was the victim of an unprovoked one-punch assault by a stranger in Nottingham in England in 2009.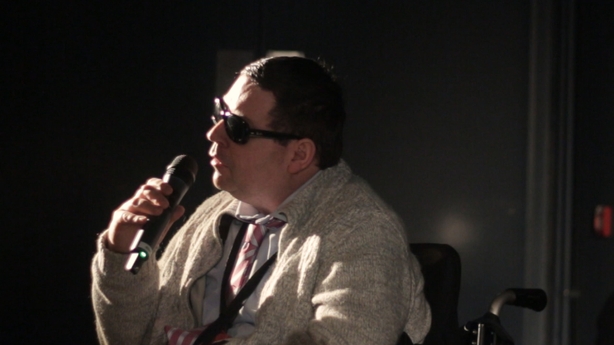 He lost his sight, and has difficulties with short-term memory and concentration and uses a wheelchair for his daily life.
He spoke to students and shared his story as part of his work as a brain injury ambassador to raise awareness of the disabilities these life changing events cause.
Sergeant Kevin Courney of the National Crime Prevention Unit says garda research shows that 83% of offenders in assault cases are male, most of them aged between 18 and 39, and most are by males on other males.
These assaults typically occur in public places between 8pm and 5am at the weekend.
Almost a quarter of assaults are linked to the night time economy and involve the offender, the victim or both, being intoxicated.
The Garda's Operation Soteria is aimed at reducing assaults where young people who are out at night are being advised to remember the catch phrase "Use Your Brain, Not Your Fists".
Students also heard from reformed drug and gambling addict Patrick O'Connor whose addictions lead to suicide attempts, but he has now turned his life around and uses his experience to speak to others.
In addition, students were shown a video about 'saying no' to online sexual coercion and extortion of children, and to report suspected illegal content they encounter on the internet to the industry and law enforcement hotline - www.hotline.ie - so that agencies can act swiftly on it.
Students were told they should inform the gardaí who can initiate the 'notice and take down' procedure.