The family of a 73-year-old man who died instantly when a car crashed into him outside Limerick four years ago, have said the justice system has failed to help them get answers about what happened to their father.
The family of Patrick O'Reilly from Clarina in Limerick was speaking after an inquest into his death recorded an open verdict.
He died on the morning of 24 February 2015 moments after he had left his two grandchildren to school at Ballybrown in Co Limerick.
He was killed instantly when another car, driven by 51-year-old German national, Hans Schnottalla who also lived in the locality, crashed into his car.
A number of witnesses told the inquest today that they saw Mr Schonottalla driving at speed on the incorrect side of the road at the time of the crash. The victim died instantly from multiple head and chest injuries.
Mr Schnottalla left the scene of the collision, leaving his young son strapped and injured in the back of the car.
He was subsequently arrested and charged with dangerous driving causing the death of Mr O'Reilly. But he was found not guilty on the grounds of insanity, and committed to the Central Mental Hospital.
There was evidence at his trial that he was suffering from an acute psychotic episode at the time of the collision, and had not been taking his medication.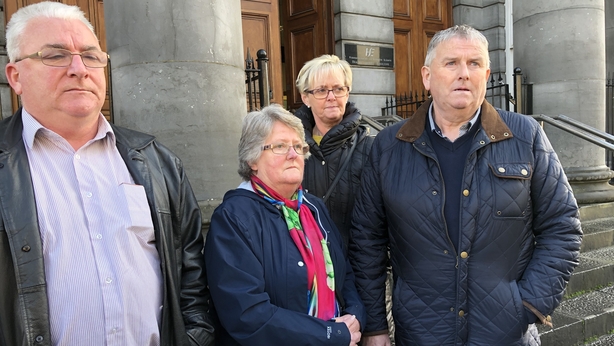 Mr Schnottalla's wife Annette Langenbacher, who did not attend the inquest but whose statement was read out, said her husband suffered from a mental health condition.
She had asked him several times leading up to the accident to take his medication. She said he was acting confused that morning, but said he was ok to drive their son to school.
Francis Reilly, son of the victim, said today they still had so many unanswered questions about what happened to their father and why.
They appealed to Coroner John McNamara not to record a verdict of accidental death and to deliver an open verdict given the doubts they had.
The Coroner said he did not want to add to the family's suffering or upset and acceded to their request to record an open verdict.
Following the inquest Francis O'Reilly said they had been disappointed with the justice system and that it had failed them "miserably".
After a trial and an inquest they still had no answers, he said.