The Govenor of Limerick prison has accepted they did not abide by their own protocols in relation to a vulnerable prisoner suffering from a psychiatric illness who was found dead in his cell in Limerick prison in May 2017.
The admission was made at the inquest into the death of 31-year-old Sean Hayes Barrett, who was found unresponsive in his cell on D wing of Limerick prison in the early hours of 6 May that year after taking his own life.
He had not been in trouble before and this was his first time in prison, where he was on remand for 20 days. His father, Sean Barrett said that, still to this day, he does not know why his son was before the courts.
An open verdict was recorded at his inquest today, which heard that prison officers did not know he was on special observation when committed to prison and so did not check on him every fifteen minutes as required.
The inquest heard that Mr Hayes Barrett had been treated for five weeks in the psychiatric unit of Limerick University hospital immediately prior to his committal to prison, that he was suicidal and was on medication to help him at this critical time. But he did not get the proper prescribed medication when he went to prison.
Giving evidence at his inquest today Limerick Prison Governor Mark Kennedy admitted that they did not abide by their own protocols and check Mr Hayes Barrett every 15 minutes.
He described him as a vulnerable person who had not been through the criminal justice system before and therefore was not used to it.
He said this case was regarded as a landmark one in the prison service and as a result of Sean Hayes Barrett's death, the whole system in relation to special observation prisoners had changed.
The recommendations of a Prison Inspectors investigation into the case has also been largely implemented.
Coronor John McNamara said there appeared to be a systems failure in relation to Mr Hayes Barrett's incarceration which was not disputed by the Governor.
He said he was classified as a special observations prisoner which required regular checks every 15 minutes and this was not done.
He accepted there are extreme demands on prison resources, however the prison officers guarding Sean Hayes Barrett that night did not know he was on a special observation list.
He heard evidence that his death was a watershed and that significant changes in the prison system have been introduced since then.
He accepted the medical evidence that the accused man died from asphyxia.
Having considered all the evidence, and the fact there was a systems failure, he was not satisfied to record a verdict of suicide and recorded an open verdict.
Sean's father, Sean Barrett said they were happy with the verdict and that the truth had come out.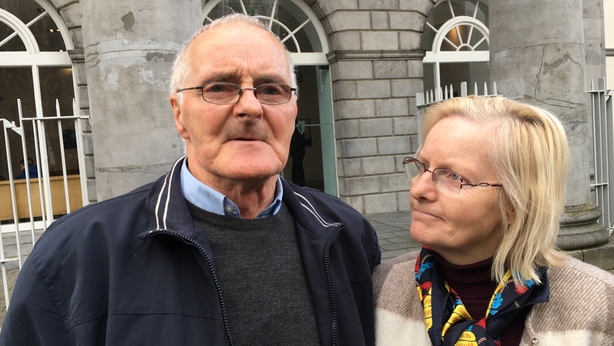 He said Sean was a very quiet person, he had been a good person since he was a baby, never into arguments, and loved reading, animals and playing his guitar. He said he was heartbroken over the past two and half years and he will miss his son every day.
Following the verdict solicitor Jerry Twomey read a statement on behalf of the family saying that Sean Hayes Barrett had unfortunately been diagnosed with a psychiatric issue prior to his death.
He had never been in any trouble and never charged with a single criminal offence, but despite this found himself incarcerated in Limerick prison where after being deprived of his correct medication, alone and vulnerable, he took his own life.
He said the coronor recognised the many shortcomings in the prison system while Sean was in their care, and that root and branch changes had been applied in the prison system following his death.