A bus driver had a lucky escape after the bus he was driving overturned on the N24 in Co Tipperary this morning.
The incident occurred about 5km from Cahir, in the Moorestown area on the Clonmel side of the town.
It is understood that the bus, with only the driver on board, hit a tree and went on its side.
The driver was taken to hospital as a precaution, but was not seriously injured.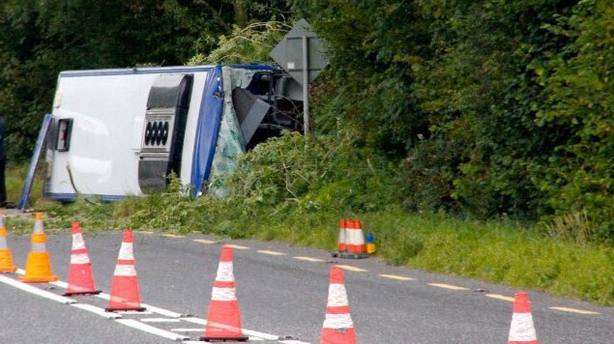 The incident happened at about 5am and the N24 had to be closed for a number of hours, before gardaí were able to open one lane for access.
A forensic examination is being carried out and the road should fully reopen later today.
Gardaí have appealed to anyone with information to contact Cahir Garda Station on 052 7445630.