It is a musical odyssey on the high seas, featuring a 12-metre sailboat, a piano and a French singer songwriter.
Marieke Huysmans Berthou had a dream to sail around the world and perform concerts wherever she docked, bringing her music to small coastal communities.
So far she has spent the last three years sailing the Mediterranean and western coast of France.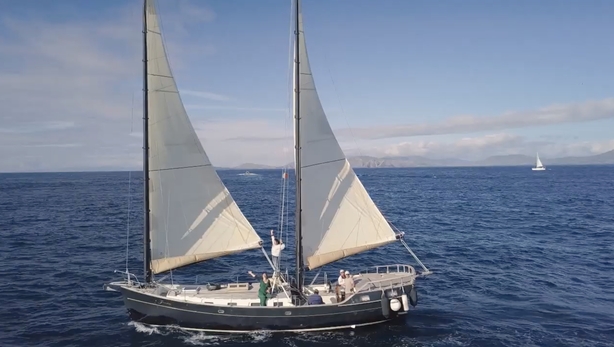 Now she has arrived in Ireland where she is playing a series of open air concerts from the deck of her schooner, Lady Flow.
Last night, the fishing town of An Daingean, Dingle, was treated to a magical pop-up performance in the town's marina.
She calls the project 'Pianocean'.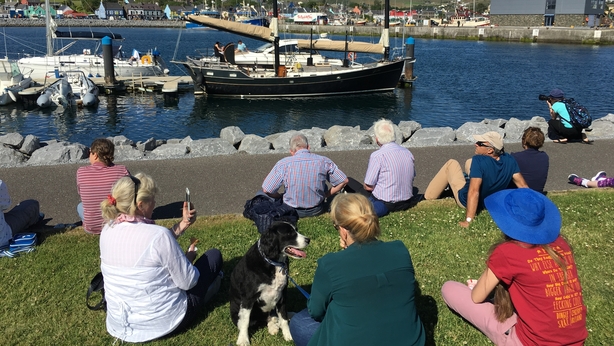 Sailing the world with a piano on board. This French woman performs open air concerts from the deck of her boat wherever she docks. Marieke Huysmans Berthou had a captivated quayside audience in Dingle last night. She will perform again at 5pm this evening.#Pianocean #special pic.twitter.com/J37IIAfMTB

— Seán Mac an tSíthigh (@Buailtin) July 14, 2019
"Why do I do it? It's simply the love of music and travelling with the music and travelling by the seas and getting to meet the people on every harbour. All the people we meet and all the places we see inspires me to write songs about it and share the journey through the songs."
Marieke is supported by her partner Sebastian, their 11-month-old son Árann, her close friend Lily and her cat Seabird, who all live on the boat.
The piano is housed in a custom-made studio below deck, but they have invented an electric system which can lift the piano above deck for open air concerts.
Marieke believes performing from the deck of a boat offers something special to the music.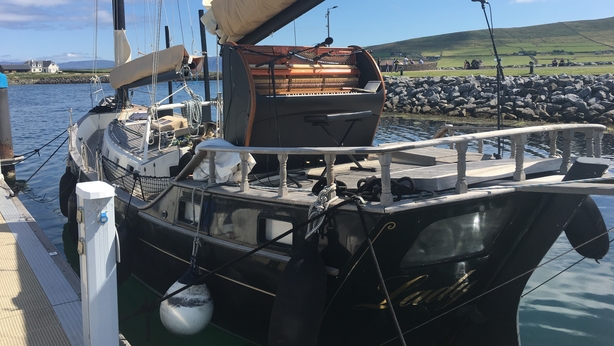 "You are playing in a place that people don't expect to have music. I've played in so many beautiful places, small islands, small fishing towns. They are amazing venues. It's completely different from playing in a proper concert room, which is all dark and people sit very formally. Here you can see on the quay people are passing by, they are playing with children, they are kissing their lovers. The whole of life is there so I think the music has to be where the life is."
"The whole journey inspires my songs, not just the beautiful sailing like we had through the Skellig Rocks two days ago, but also all the trouble we've been through. All the storms. All the engine problems, all the electric problems, all the problems you can have on a sailboat. But that is part of the journey, it's part of the life and my music is full of this whole journey."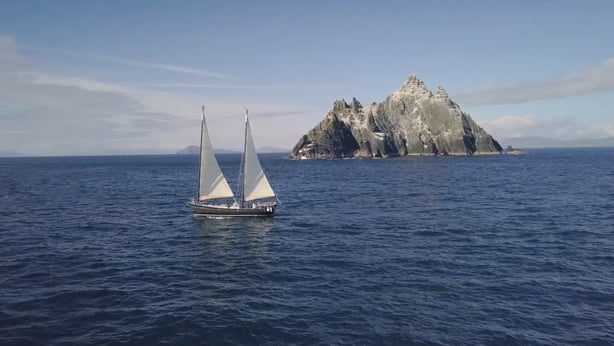 Last night, Marieke was joined on deck by local singer Bernie Pháid Ní Mhuircheartaigh and flute player Gráinne Collins, performing a haunting version of 'Óró mo Bháidin', along with a spirited rendition of 'Oró Sé do Bheatha Abhaile', a celebration of the Irish pirate queen, Gráinne Mhaol.
"It's something very important to me, to give tribute to the local culture that I discover. In the Mediterranean Sea I wrote songs in the local language, Provencal and Catalan and in Brittany I wrote songs in the Breton language and here I really wanted to learn some songs in the Irish language. It's really part of the culture and part of the people and it's my tribute to this beautiful area."
Following a second concert in Dingle, An Daingean, this evening, Marieke and her boat will depart for Galway where she is set to perform at the Galway International Arts Festival.
Further concerts are planned for Kinvara, Oileáin Árann (Aran Islands) and Cloch na Rón (Roundstone). The boat will then spend the winter in Galway.
Next year Lady Flow will sail north to the islands of Mayo and Donegal and on to Scotland.
The following year she will set a course for Norway before moving on to Canada.
"We do a different country every year. So, to make the whole world tour it will take a while. We'll keep going as long as we can, at least ten years or maybe even more. We are going very slow, but good things always arrive slowly."