A young man from west Kerry has successfully cycled the length of Africa - travelling 12,000km from Cairo to Cape Town.
It took 24-year-old Tomás Mac an tSaoir seven months to complete the challenge, which was in aid of the Donal Walsh LiveLife Foundation.
We need your consent to load this rte-player contentWe use rte-player to manage extra content that can set cookies on your device and collect data about your activity. Please review their details and accept them to load the content.Manage Preferences
Mr Mac an tSaoir set off on his epic journey last October. His route brought him through 11 countries where he encountered bustling cities, remote mountains and wild deserts.
"The deserts were easily the toughest bits because they are the loneliest parts. There's nobody out there. It's you your head and the sand and that's it, not even for hours but for weeks.
Homecoming for Kerry cyclist after African adventure | https://t.co/8jU2mCZzOM pic.twitter.com/9A94216t2Z

— RTÉ News (@rtenews) May 27, 2019
"It took me two weeks to get through the Sahara desert," he said.
"Looking back at it now there were tremendous high points but also terrible lows. The loneliness and Isolation got to me.
"I lost count of the amount of times I cried. It was extremely tough going and I came very close to quitting at one stage."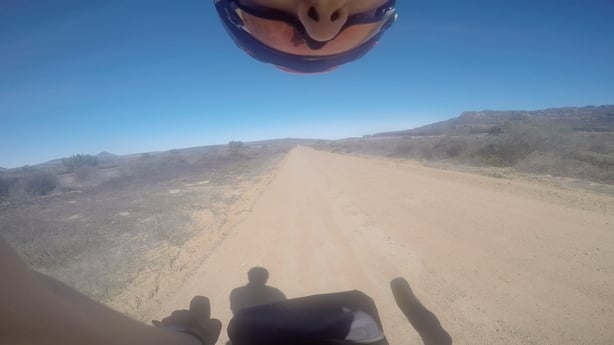 He undertook the cycle unsupported, carrying all his belongings and a tent.
Parts of the cycle proved dangerous.
"I was robbed twice, I had stones thrown at me and in places like Kenya the traffic was just crazy. But the biggest danger of all was the wildlife out in the remote areas. Elephants could charge at you, you had snakes and lions.
"One night in Botswana a lion arrived outside my tent and was just walking around the tent waiting for me to come out. I didn't sleep a wink that night. I was terrified," he said.
Mr Mac an tSaoir cycled across the US two years ago but his African odyssey proved a much more difficult challenge.
"When I cycled across America I thought that was a great achievement but America compared to Africa is child's play. Africa is just a different ballgame. In the cycling touring world Africa is by far the hardest continent to cycle hands down. Not many do it and not many finish it," he said.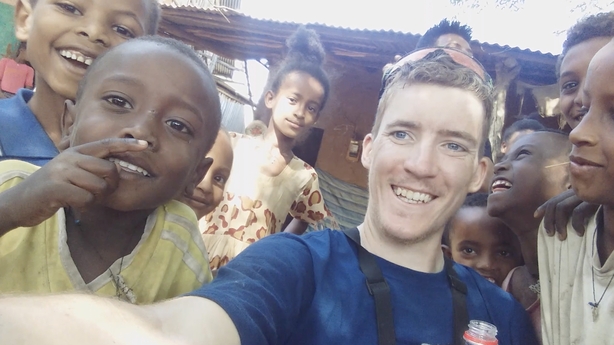 He received a hero's welcome in his home village of Baile an Fheirtéaraigh at the weekend.
Flanked by local cyclists and Donal Walsh's father, Finbar, Mr Mac an tSaoir cycled in to the Gaeltacht village where the local community had gathered to celebrate his achievement.
"Nobody in the parish has ever done anything like this. It's special to see so many friendly faces here. It was magical to see Table Mountain in Cape Town as I neared journey's end but this welcome home beats it. We have a beautiful community here. It's a special place."
Mr Mac an tSaoir was greeted by his parents, Lulu and Diarmuid Mac an tSaoir, outside the family pub.
"I am so happy to have him home safe and sound. It was such a long time but I'm really proud of what he has done. I'm going to keep a tight hold of him now. I won't be leaving him go anywhere!" Mrs Mhic an tSaoir said.