A major singing project involving participants from six direct provision centres across the country along with local choirs has started with a workshop at Knockalisheen centre in Co Clare this weekend.
'Song Seeking' is a collaboration between Mary Immaculate College (MIC) in Limerick, Sing Ireland and the Irish Refugee Council, in which expert choral facilitators are hosting 'sing in' days with adults, young people and children in direct provision centres as they work towards a large scale 'Big Sing' at the National Concert Hall on 9 June next.
The project is working with asylum seekers at centres in Clare, Cork, Dublin, Kildare, Laois and Monaghan. In addition to working with local choirs, a new choral commission by composer Dr Sean Doherty of DCU has also been undertaken, all of which will culminate in the NCH performance.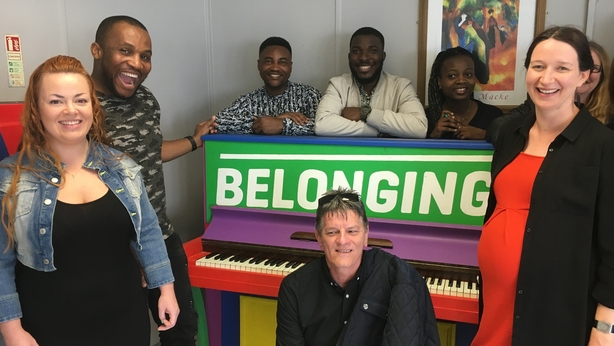 It is being led by Dr Ailbhe Kenny, lecturer in Music Education at MIC, who said the project breaks new ground regarding inter-generational, creative and integration focus. But she stressed it is also accompanied by essential research about the participants and their lives.
"Research throughout the process and from multiple perspectives is integral to the project. There are many stories to tell within the project and much learning to be gained. Central to this are the singers themselves, adults, children and young people, all living in temporary communal limbo, finding commonality across nationalities, race and religion through song" she said.
"This project brings together both practice and research to inform future directions and aid our current understanding of asylum seekers' cultural and creative needs," she added.
The project is funded by Creative Ireland under the National Creativity Fund.
Director Tania Banotti said: "This project targets one of the most marginalised groups within Irish society - our asylum seekers- giving voice to their unique experiences."
"The 'Sing In' and 'Big Sing' events provides a significant opportunity, not only for the participants' personal and creative development, but also to promote integration and inclusion within our communities," she added.