The Freedom of Limerick is to be awarded to the late detective garda Jerry McCabe and his partner, retired detective garda Ben O'Sullivan.
The decision follows a special meeting of Limerick City and County Council today where there was unanimous agreement.
The Freedom of Limerick is the highest honour that can be bestowed upon an individual by Limerick City and County Council.
The honour is reserved for those who have made exceptional or unique contributions to the common good or those who have made outstanding contributions to the business, commercial, educational or cultural life of Limerick.
Jerry McCabe was killed and Ben O'Sullivan was injured during an armed raid on a post office van in Adare, Co Limerick in June 1996.
The men are being honoured for their bravery in the carrying out of the duties on behalf of the people of Limerick and Ireland, and as a token of the high esteem and affection in which they are held by the people of Limerick.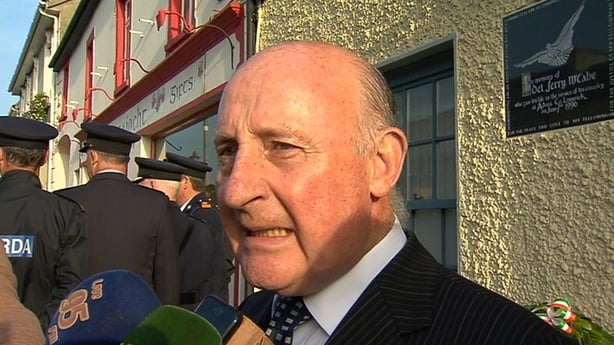 The ceremony will take place at the council's headquarters on Merchant's Quay Thursday 28 June at 6pm.
They will become the second and third people to be conferred with the Freedom of Limerick since the amalgamation of the two local authorities.
In 2014, President Michael D Higgins was conferred with the honour in recognition of his outstanding achievement as president and for his considerable contribution to the social, academic, cultural and artistic life at home and abroad.
Prior to the amalgamation, 64 people received the Freedom of Limerick city, including Paul O'Connell, Maud Gonne, Pope John Paul II, JP McManus, John F Kennedy and Bill Clinton.