Two American tourists have been killed in an accident involving a pony-and-trap near the Gap of Dunloe in Co Kerry this afternoon.
The man and woman are believed to have been a couple in their 60s from Arizona.
It is understood they had been on holiday with the woman's daughter, son-in-law and her two grandchildren.
They were pronounced dead at the scene.
The accident happened at around 2pm on a stretch of road between Kate Kearney's Cottage and the Gap of Dunloe.
It is understood the pony-and-trap may have overturned. There was no other vehicle involved in the incident.
The driver, a local man from Kilgarvan, was taken to University Hospital Kerry but received no significant injuries.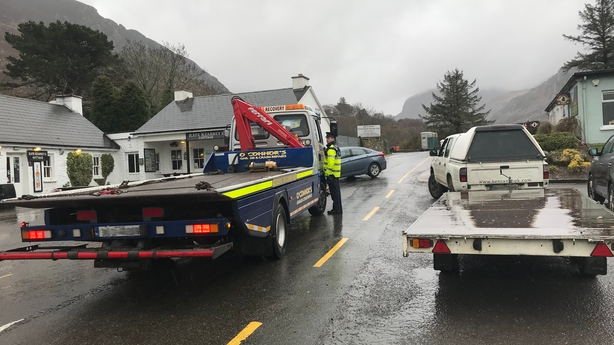 It is understood that family members of the deceased were travelling separately in a pony-and-trap some distance behind them but did not witness the incident.
The accident occurred at a place known locally as the Iron Bridge, on a right-angled bend on the road.
The pony-and-trap and its occupants fell a distance of around four metres off the road.
The horse was put down at the scene.
The road has been closed and emergency services are currently at the scene.
Gardaí are appealing for people who were in the area at the time of the incident to contact them at Killarney Garda Station on 064 6671160, or any Garda Station.
Additional reporting: Jennie O'Sullivan