A 17-year-old boy who sold the psychoactive drug U47700 to a teenager who subsequently died, has been given a 12-month detention and supervision order.
The charges arose following the death of 16-year-old Michael Cornacchia, who was found unconscious by his mother at his home at Deermount, in Deerpark in Cork city last January.
A talented soccer player, the youngster was later pronounced dead at the scene.
The 17-year-old, who cannot be named for legal reasons, pleaded guilty to two charges namely that on 16 January 2017 he, at a location in Cork city, had for sale or supply a psychoactive substance, namely U47700, to another person knowing or being reckless as to whether that substance was being acquired for human consumption.
He was also charged with possessing cocaine contrary to the Misuse of Drugs Act.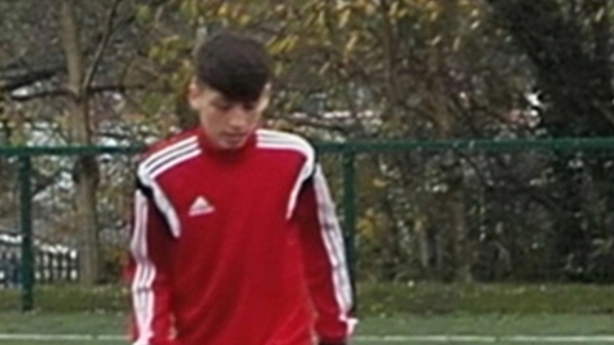 A friend of the deceased told the court that he and Michael Cornacchia had taken a substance they believed was cocaine, having snorted two or three lines of it from a DVD disc.
It was sent for testing and traces of U47700 were found on it.
The court was told that it is commonly referred to as U4, and is seven and a half times stronger than morphine.
They had purchased €200 of cocaine from the defendant having contacted him through Facebook.
The 17-year-old was due to be sentenced last November but Circuit Court Judge Gerard O'Brien adjourned it at the time as he felt the accused lacked insight.
Judge O'Brien has now imposed a 12-month detention and supervision order on him, backdated to 5 September 2017 when the defendant was first remanded in detention in the case.
Six months of the order relate to detention, and six months to supervision post-release from detention.
Conditions of the supervision require the teenager to abstain from alcohol and illicit substances for six months post-release, attend for rehabilitation, adhere to all instructions of the Probation Service for six months and keep the peace and be of good behaviour for that period.