Local genealogists have welcomed the online publication of burial archives from the 19th century for Cork city's oldest cemetery St Finbarr's.
The digitised register dating from February 1868 to June 1896 is now available in a searchable format on www.corkarchives.ie thanks to the support of the Cork City Creative Ireland Programme and Cork City Council.
The online register records not alone where 5,875 people are buried, but also their religion, occupation, place of birth, last place of residence and marital status.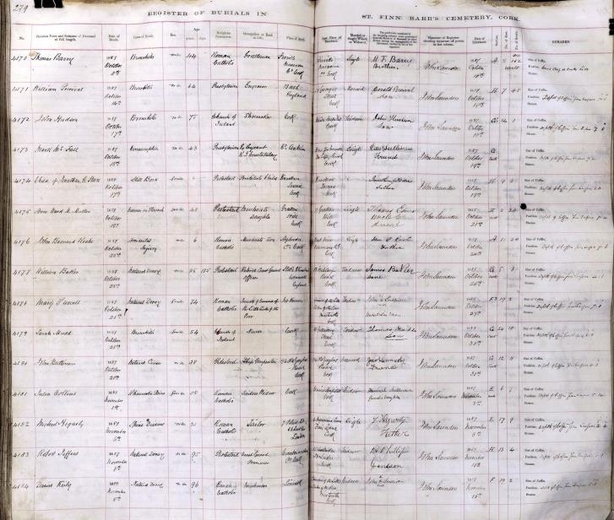 Chairman of the Cork Genealogical Society Ed Wallace said many local and overseas visitors researching their forebears will be delighted with the new free online database.
St Finbarr's Cemetery, on Glasheen Road, is the city's largest cemetery and is named after the city's 6th century bishop and patron saint.
Among those buried there are two of the city's best known Lord Mayors Tomás MacCurtain and Terence MacSwiney as well as former taoiseach Jack Lynch.