The UN has been asked to request the Irish Government to establish an independent investigation into mother-and-baby homes and forced adoptions during the 20th Century.
In a letter to the Special Rapporteur on the promotion of truth, justice, reparation and guarantees of non-recurrence, the Irish Council for Civil Liberties has called for a wider investigation on human rights grounds.
The ICCL said it should be survivor-centred and transparent with proper and appropriate recording, analysis, and archiving.
The letter to Fabian Salvioli, who is based at the Office of the UN High Commissioner for Human Rights, outlines ICCL concerns over reparation plans for survivors following the recent mother-and-baby home report.
A financial redress scheme is currently being examined following the Commission of Investigation.
The ICCL said the reparations outlined by the Government may be insufficient to meet Ireland's human rights commitments.
The letter also noted the Institutional Burials Bill, which is currently going through the Oireachtas.
It said that in its current form, the bill would impede an effective investigation into the deaths of those buried at mass grave sites, such as Tuam and Bessborough.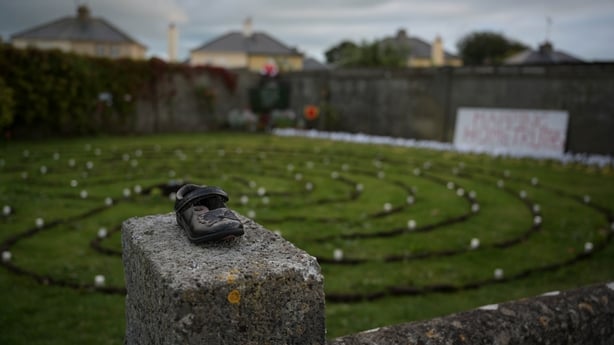 It expressed concern over plans to carry out further construction works on the site "of a suspected mass grave at Bessborough".
It suggests that the Government either amend the bill, so that it is line with the UN framework for Transitional Justice, or that it scraps the bill and amends the Coroner's Act to allow for excavations of mass burial sites associated with institutions.
It has asked the UN to request that the Government establishes inquests for those in the care of homes where the cause of death was unknown or suspected to be an unnatural or violent death.
It has also said the Government needs to prioritise legislation giving adopted people the right to access their birth certificates and other relevant documents.