A new plan has been published aimed at protecting and promoting one of Ireland's most important archaeological sites.
The ten-year plan for the Hill of Tara has been published by the Department of Housing, Local Government and Heritage, the Office of Public Works and Meath County Council.
It aims to protect and conserve the heritage at Tara and maintain its cultural significance, integrity and authenticity.
There are plans to promote awareness of the Hill of Tara and its significance, and to manage and enhance the visitor experience with an on-site Site Interpretation Plan and a Visitor Navigation Plan.
Over the next two years a framework for monitoring the impacts of climate change on the site will also be developed.
There are also plans to introduce measures to facilitate sustainable access to the site. For years, visitors have cited parking issues at the Hill of Tara.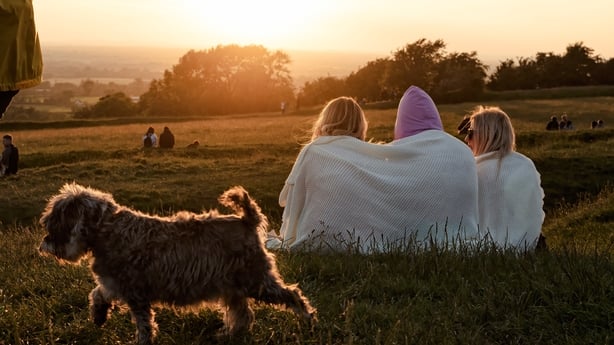 "Tara holds a special place among Ireland's many heritage treasures. Its importance through millennia still resonates with us today," said Minister of State with Responsibility for Heritage and Electoral Reform Malcolm Noonan.
"As we balance our protection of the site with the use by so many for leisure, this framework is an important step in ensuring this balance can be met, working with visitors to ensure the heritage is understood and protected."
The Hill of Tara is one of the country's most important archaeological sites and attracts visitors from Ireland and across the world.
During its long history it was used as a burial place, a religious complex, a venue for ceremonies associated with an exalted kingship, and was an arena for battles.
It is one of six ancient Irish sites included on Ireland's 'Tentative List' for UNESCO World Heritage Status as the 'Royal Sites of Ireland'.
"We all acknowledge the significance of Tara, whose roots are entwined in the annals of Ireland's history, as the seat of the High Kings of Ireland and one of the most important centres of political and religious power throughout the ages," said Minister of State with Responsibility for the Office of Public Works Patrick O'Donovan.
"It is our responsibility to safeguard this important site for future generations."