Hundreds of people who turned out for the funeral of two children who died in a car fire in Co Westmeath last week heard they will remain forever young in the hearts of all who loved them.
Five-year-old Thelma Dennany and her two-year-old brother Mikey died on Friday afternoon after a car fire on rural road between Coole and Multyfarnham.
A double white coffin was brought to St Mel's Cathedral in Longford shortly after 11am.
Flowers in the shape of unicorn and a tractor lay on the hearse.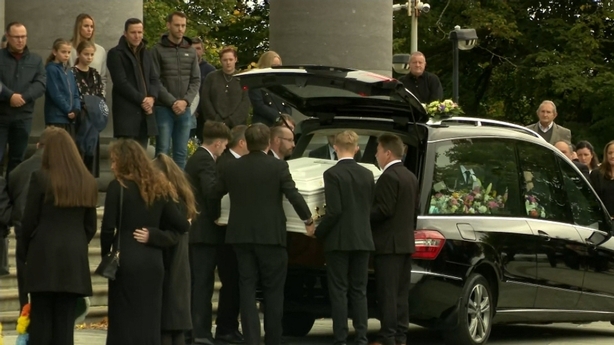 Inside the cathedral, mourners were told that the children were "inseparable in life" but are now together "exploring the highways and byways of heaven".
Fr Sean Casey told those gathered that "we do not know what happened on that lonely road, but we know the children were loved".
Mourners heard that the children were vibrant and that they loved to run and laugh and feel the wind in their hair and they looked forward to trying out their fishing rods in the lakes of Co Westmeath.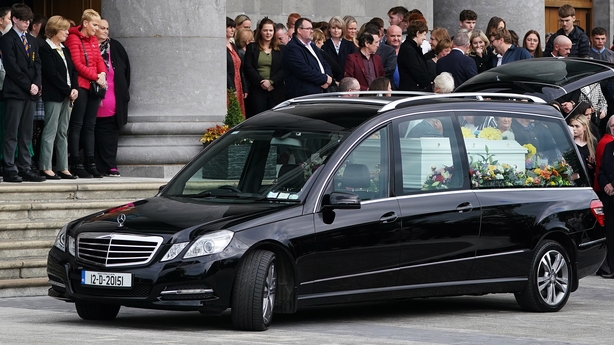 Prayers were said for the children's grieving parents Michael and Lynn and for their brother and sister Eddie and Katelyn.
Fr Casey also prayed for their "heartbroken" grandparents Mary and Herbert, their aunts, uncles, relatives and friends "at this time of trauma and distress".
Prayers were also said for the children's young friends in the pre-school in Rathowen and at St Cremin's National School, where Thelma was in senior infants.
"We have a special place in our hearts for Thelma and Mikey's young friends in preschool in Rathowen, and in St Cremin's national school in Multyfarnham and for the friends of Eddie and Katelyn, students in Wilson's Hospital School," said Fr Casey.
Fr Casey said the children were inseparable in life and he said in the words of their father Michael "the only thing that separated them was school, as they went their separate ways each morning".
He told those gathered that Thelma attended dancing classes and football training and Mikey always came to watch her training from the sideline.
Fr Casey said that on Saturday week last, Mikey ventured onto the pitch for the first time to join his sister in the sport she loved.
Those gathered heard how Thelma and Mikey will remain forever young in the hearts of their parents and brother and sister and that in the quiet times, they will sense their presence consoling them with memories of golden days in the past.
Prayers of the faithful were said by the children's older brother Eddie, their cousins and aunt.
Symbols of Thelma's and Mikey's life were brought to the altar.
They included artwork by Mikey from where he attended pre-school at Toddlers and Waddlers in Rathowen.
Thelma's teacher, Joan Hickson, brought some artwork and a collage to the altar.
The children's aunt Aline Fitzgerald and uncle John Dennany brought fishing rods belonging to the siblings.