A state-of-the-art lifeboat station and slipway will be officially opened in the midlands and is expected to improve response time to emergencies.
After years of fundraising, Lough Ree RNLI will open the new lifeboat station at Coosan Point in Athlone this afternoon.
The station was built at a cost of €1.2m on a site donated by the Inland Waterways Association of Ireland.
It replaces the temporary accommodation, where the volunteer crew first launched their lifeboat from ten years ago.
Over the last decade, Lough Ree RNLI has responded to more than 460 calls for help and brought more than 1,400 people to safety.
The training base for volunteers has taken just over two years to construct and will provide a training base for the volunteer crew.
The new boathouse slipway will provide direct and quicker access to the lake for the charity's lifeboat.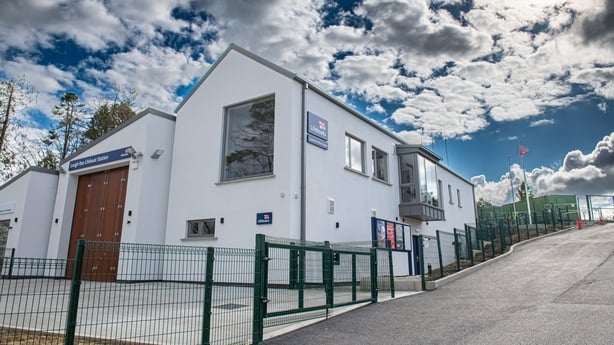 The Atlantic 85 class lifeboat at Lough Ree will also be officially named today in honour of Tara Scougall, who had an active life on the water before her death from cancer aged 43.
The lifeboat was funded through the fundraising efforts of her husband James Scougall.
An avid traveller and explorer in her professional life, Ms Scougall was one of a Microsoft team who were responsible for the creation of Expedia.
Members of the Scougall family will attend today's event.
The station will be officially opened this afternoon by the RNLI's Chief Executive Mark Dowie.