With National Spring Clean efforts in full swing in communities across the country, Ukrainian refugees have been helping with clean-ups in Co Laois.
Thirty Ukrainian refugees volunteered to pick up litter in Portlaoise to say thank you to their host communities in the county.
Olena Justus, her husband Emmanuel, and their 10-year-old daughter Mariia, were among those taking part in Wednesday evening's clean-up.
The family fled Kyiv last month. She lived in Dublin before settling in Portlaoise.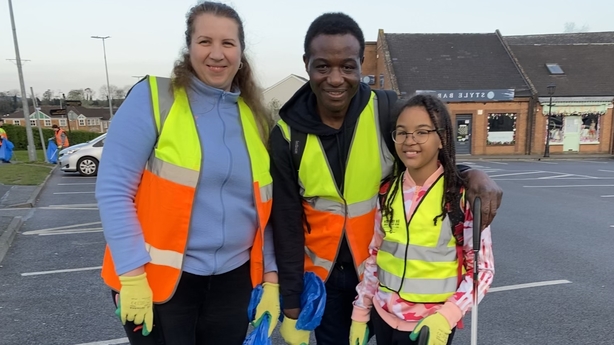 "I wanted to do something for the town, for the country and for the Irish people who have done so much for us," Ms Justus said.
"There's been a 'human' attitude to us throughout our journey, including now. We have just been given support everywhere."
The opening of a 'Zero Cost Shop' in Portlaoise two weeks ago has been a big help to refugees.
Pauline Flanagan from Laois Integration Network said: "When Ukrainian refugees have been coming into the shop, they have been saying they desperately want to give something back to the community. And that's so humbling when you think what they have been through."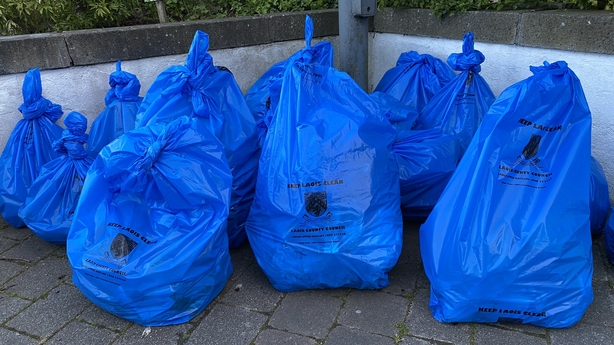 'Clean Up Laois Week' is one of hundreds of events taking place for National Spring Clean - the anti-litter initiative which takes place during the whole month of April and is now in its 21st year.