A hardy perennial is making its stage return tonight in the hallowed halls of the National Opera House in Wexford.
It is the first public staging of a new production of Handel's Messiah, featuring members of the Irish Baroque Orchestra and Chamber Choir Ireland.
Following tonight's performance, the show moves to St Patrick's Cathedral in Dublin on Friday night and finishes its mini-tour at the Church of St John the Evangelist in Kilkenny on Saturday.
The Messiah was first staged by George Frederic Handel at Fishamble Street in Dublin in 1742, while he was spending time in this country, and has since been produced by amateurs and professionals across the globe.
Funded by the Arts Council of Ireland, this new production features an orchestra as well as a choir of 16 singers, including solos by members of the chamber choir.
And it is all conducted by Peter Whelan, the creative director with the Irish Baroque Orchestra.
"This is part of a tradition for us," he said.
"The Messiah stretches back almost 300 years and there's been a strong tradition in Ireland of performing it every year and we're keeping that candle lit this year."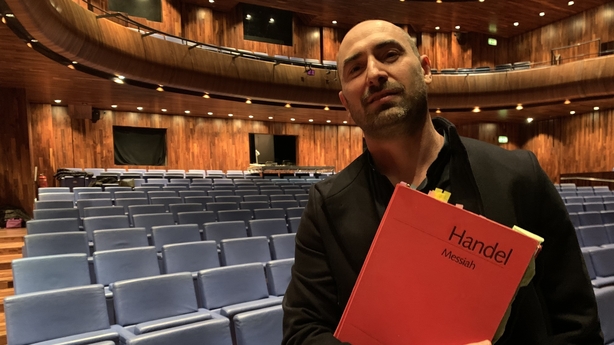 He described the oratorio as "a hugely significant work" for Ireland, as well as for Handel himself.
"People loved it from the get-go. As soon as he got off the boat, his clothes and his instruments weren't taken off before he was whisked around Dublin and we almost killed him with hospitality then," he said.
"So it's remained a very popular piece ever since with Irish audiences."
Majella Hollywood of Chamber Choir Ireland said there has been a real sense of excitement among everyone involved this week, as they hae counted down to the performances.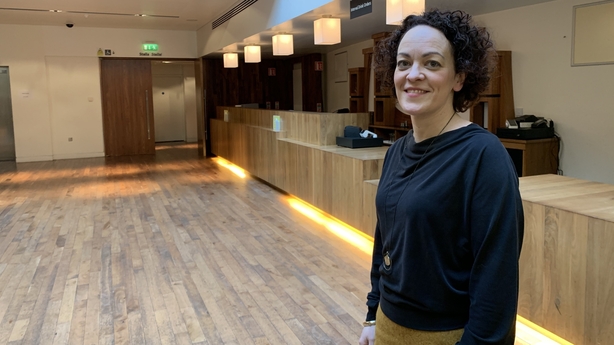 "We've been back to live audiences since September, October, and that's been wonderful, but there's something very special about this, especially coming up to Christmas," she said.
"It's such a tradition for so many people to attend Handel's Messiah, but there was a real buzz in rehearsal yesterday for the musicians and singers, all being together again.
"It's really great to be utilising the skills of two of our finest national musical ensembles to bring this to audiences around the country."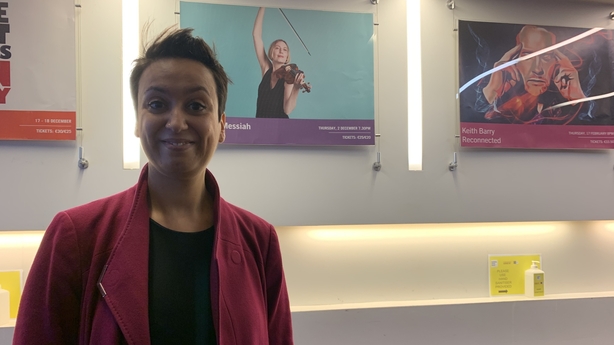 Friday evening's concert from St Patrick's Cathedral will be live-streamed for those who cannot make it, allowing anyone online to witness this version of the birth, life, death and resurrection of Jesus Christ.
"I think its themes of hope and joy," Aliye Cornish Moore of the Irish Baroque Orchestra said of the oratorio's enduring appeal.
"It's such a tremendously comforting piece and I think, especially in the times that we've all been through, making space for those themes has become increasingly important. So it's a real privilege for us to be able to bring this piece to audiences in Wexford, Dublin and Kilkenny."