Since the Covid pandemic began, there has been a shift in working patterns with many people leaving bigger cities and returning to small towns and villages where they can work remotely.
Many others have decided to find a job closer to home, in a bid to achieve a better work-life balance.
At O'Connors of Drumleck, close to Castlebellingham in Co Louth, they are focused on recruiting workers as the business expands.
The bespoke furniture maker and designer was founded in 1988 and employs 25 people.
The company has worked on numerous projects in Ireland, the UK and across the world.
Their latest project at Lansdowne Place development in Ballsbridge saw the company supply and install kitchens in over 200 apartments and penthouses.
"We would find a big drive since the Covid hit people are looking for a better work-life balance. A lot of people who were doing the big commute and have now spent time working from home, realise the benefits," said Managing Director John O'Connor.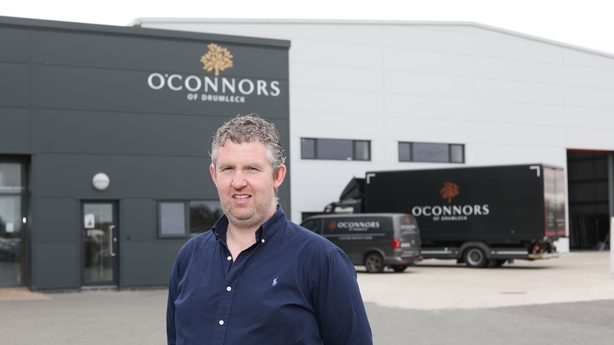 He said people are looking at opportunities close to home with many of employees living within a 15 to 20 kilometre radius of the business.
"We've a wide range of different roles, from sales to project management. There's jobs in design and cabinet making as well as in wood polishing and stone fabrication," he said.
Emma Reynolds is a junior designer working for the company. She lives in Howth in Dublin, but is planning on making the move to Co Louth soon.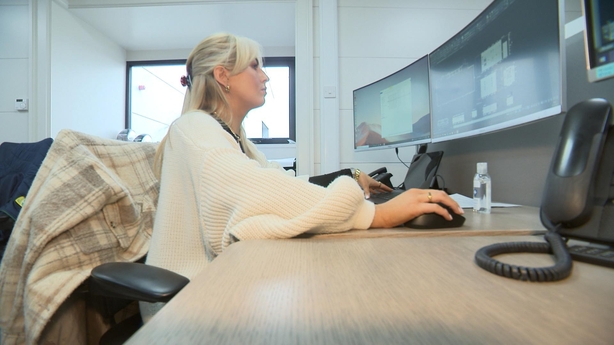 "I used to work in Dublin city but the opportunity came to work here. The plan is move out of Dublin and move up here. The lifestyle is nice here, it's more relaxed and not as hectic," she said.
We need your consent to load this rte-player contentWe use rte-player to manage extra content that can set cookies on your device and collect data about your activity. Please review their details and accept them to load the content.Manage Preferences
In nearby Blackrock village, business is booming at the Rock Salt Café. Owner Daniel McLoughlin runs a hatch out the front for takeaways and coffee. Inside, the café is busy.
"We've a lovely steady flow Monday to Thursday and the weekend it takes off again. Lunchtime is busy and the hatch is busy all day," he said.
For Mr McLoughlin, a native of Blackrock, it is more than just business. Remote working has meant there are more people around and the community is thriving.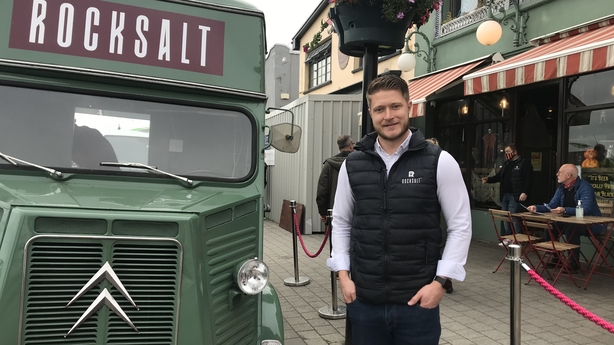 "It's been amazing for the whole area. There's a lot of people around who would have spent hours commuting to work. There's a lot more people in the village and it's fantastic to see," he said.
The shift towards remote working has led to an increase demand for housing in the mid-Louth area, according to local auctioneer Brian Carroll.
"We're getting enquiries from the Dublin area, from the UK, Europe and Dubai. People coming home and realising they can work from home," he said.
"They were looking at a three-bedroom semi-detached home but now they're looking at four-bedroom homes with a remote working space," he explained.
The increase in demand has led to an increase in prices. "Price inflation nationally is running at around 7% increase, in the Louth area, we're running ahead of that," he said.
Wuxi Biologics will open in Dundalk in the next few years and will create hundreds of jobs. With remote working set to continue, auctioneer Brian Carroll said more supply is needed.
"The level of supply that is available is not going to be enough to cater for the needs of the market," he said.