A new visitor attraction was unveiled in Kilkenny today and is likely to bring people into parts of the city which are otherwise less well-known.
The Kilkenny Catwalk Art Trail was put together by Kilkenny Civic Trust and the local council. It features 21 cat sculptures in 21 different locations around the popular city.
All the sculptures - which are inspired by the Pangur Dubh which features in the Book of Kells, was brought to a wider audience by the Cartoon Saloon movie 'The Secret of Kells' - were designed by 21 artists before being placed in their new homes.
Locations for the sculptures range from church grounds to museums, shopping centres to historic houses, Kilkenny Castle to local hotels.
As well as opening up a new walking and activity route for locals and tourists alike, the trail is also aimed at bringing the community closer together.
"Twenty-one five-foot colourful cats dotted around the city which now become part of an iconic tourist trail for everyone to come to Kilkenny and enjoy," Ciaran Conroy of the Kilkenny Civic Trust explained.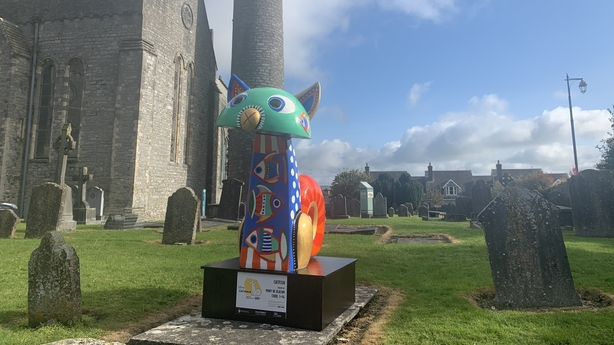 "It gives us a chance to probably showcase Kilkenny, especially after the challenging last 18 months and brings a bit of colour as we move into the autumn and winter months."
Aosdána member and visual artist Eamon Colman designed The Cat Who Got the Cream, placed in the gardens of Butler House, and selected the other artists involved.
"I'm really delighted, it took really talented bunch of people and showcases the talent here in Kilkenny and that's really important."
He hopes it will encourage people to visit the city and spend a bit of time going around the trail - with the help of a new app.
"It would be nice to stay overnight, do half the cats one day and then head off, because it's a big, long trail around, to do all of the cats."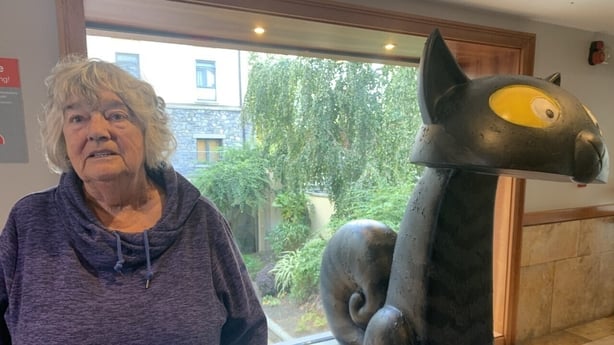 Blaise Smith's sculpture, Cat-At Walker, with a Star Wars flavour, is located in the Market Cross shopping centre.
"The idea is that cats have taken over the world, but one group of rebel mice are holding out against them and, to infiltrate the cats, they've built these cats that trick the cats into thinking they're coming, and they can come along and shoot them. Militarised mice inside a cat. Don't ask me how the mind works late at night."
He said it was "great fun" putting the work together, with 3D printing and "cannibalising" vacuum cleaners, cameras and other machines for parts.
Helen Comerford, whose Bangur Dubh work can be seen in the Ormonde Hotel and was inspired by the Bangur Bán, said "anything that generates civic pride is great" and marvelled at how 21 artists took the same basic cat and made 21 completely different finished products.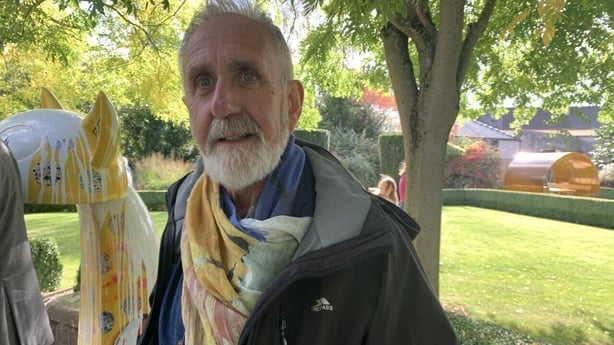 "I think it will generate an awful lot of interest."
"When I decided to take on the project I looked at the cat and immediately thought, 'cats can't swim'," said artist Bernadette Kiely, whose design goes by that name and has an environmental theme.
"It's just a way of shining yet another small light on rising waters and climate changing throughout the world."
She spent six weeks on the project and is happy with how it - and the entire trail - turned out.
"I think people will actually really like it."
The sculptures will remain in place until next Easter.