At a time when collective sports training is out of bounds and most leisure facilities are closed down, young people who find themselves at a loose end because of Covid restrictions are clinging on to whatever outlets they can.
So when one is in danger of closing, it brings more stress.
That is the situation in Gorey, where one of the country's handful of indoor skate parks has been closed for 11 of the last 12 months and is now in peril of remaining closed for good without an injection of funds - and a plan for reopening - before long.
Wreckless Indoor Skate Park in Gorey's business park is used by many in the north Wexford area for skateboarding, biking, scootering, and also other activities such as art, music, computers, and more.
Those who frequent it find that it complements outdoor facilities in the area, such as the skate park in Gorey's Town Park, and provides somewhere to go when the weather is bad or for those who aren't fans of the outdoors.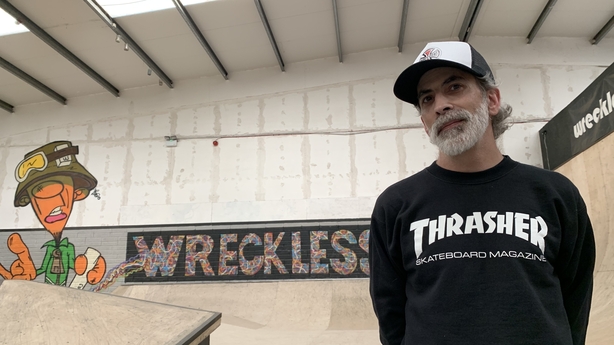 "It's been horrendous really," owner Alexander Butler said of the last year. "We've been forced to close pretty much 11 months out of 12, with full bills, obviously... Being forced to shut the doors is horrific, to be honest, watching bills clock up every day and just wishing we could be open."
The facility is "a place where they can let their hair down," he said of the patrons.
"At Wreckless we try to provide a safe space for all walks of life, anyone from a toddler to an OAP," he explained. "We do sports, art, music, just a place to come and have a coffee, to get out of the everyday."
He said he is hoping that by the end of June they may be allowed to open up again. "I just want to get back open so that everyone can start enjoying life again."
Among the many fans of Wreckless is Dan Whelan, who has reached expert level with his BMX bike.
"It's so essential to the young community," he said of such outlets and his sport.
"It's about challenging yourself, it's not just about having a coach or different people telling you what to do, you kind of progress yourself and learn on your own sake, really. It's so good to have young people go at the sport because it helps so many different things from mental health to all different sorts, even daily life."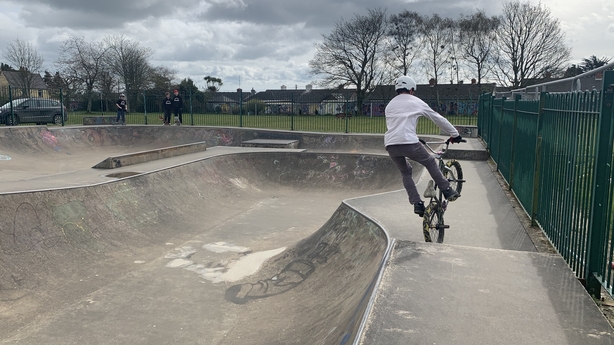 On skateboard is Zach Murphy, whose ability has grown steadily since he started at the age of six.
"It's good for everyone, all ages, and it's something else to do other than the GAA clubs," he explained. "Without the skate park, the indoor, when it rains we have nothing else. We can't use this [outdoor park] - only for three months of the year. That's why we need the indoor skate park."
Susan Prendergast has been going to the outdoor skate park in Gorey with her son Graham, who has autism, for the last five years and to Wreckless since it opened some five years ago.
"It's incredibly important because there's so many kids who are not involved in team sports for a variety of reasons, whether it's social anxieties, there's a big community of skaters in the autism community as well who have social difficulties. It's a way of bringing the kids together in a non-pressure environment. They keep active, they stay together, they make friends, like-minded friends."
Meanwhile, Jade Elliott-Corcoran pointed out that the pandemic has left many her age with little to do in their spare time.
"Very tough, there's literally absolutely nothing to do, anywhere. The skate park is the only thing that we really have to do... We have nowhere to go, there's no places for young people to go and hang out, there's no place for us to go and exercise, to go to see our friends."
In the last year "everything got scratched" in terms of activity. "We have nothing, absolutely nothing, so it's awful."
To try and ensure that Wreckless can reopen - and stay open - when an easing of restrictions will allow such a move, Alexander Butler has launched a GoFundMe page to try and attract sufficient funds to pay the bills until "normal" service resumes.