Irish Water has said that a burst water main serving the Staleen Water Treatment plant near Drogheda, Co Louth has been repaired.
However, it has urged householders in Drogheda and east Meath to conserve water until a timeline for resumption of a normal water supply is confirmed.
The reservoir has enough water to maintain a water supply to customers for two days.
It said that alternative water supplies were currently in place for customers in Ratoath, Kilbride and Duleek. Irish Water added that bottled water was being distributed to vulnerable customers in Louth and Meath.
The burst occurred close to the location of another major burst last year.
Last July, 80,000 homes and businesses across Drogheda and east Meath were left without water for almost a week after a major burst on the pipeline serving the Staleen plant in Donore.
This evening, Minister for Housing, Planning and Local Government Eoghan Murphy told the Dáil that a new pipe section had been installed and the repair work was successful.
He said the pipe was up to full production and there were no issues.
The minister also said Irish Water would continue to monitor the situation and some areas may experience reduced pressure or a limited supply for a time.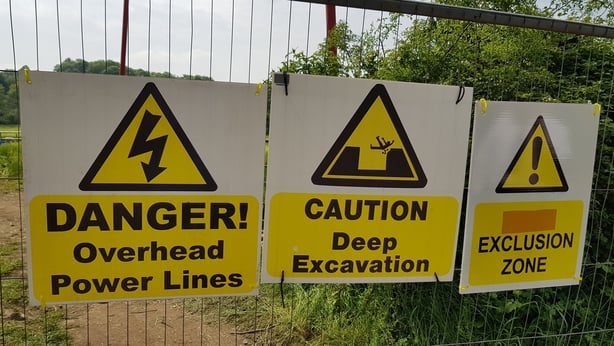 Update on burst on Staleen Water affecting Drogheda & East Meath: Repair crews have been on site throughout the night to excavate the area and locate the burst. Work on the repair is currently underway. Customers are asked to conserve water. See https://t.co/VWewbP4MOF for more

— Irish Water (@IrishWater) May 31, 2018
Managing Director of Irish Water Jerry Grant had warned that parts of Meath - Ashbourne, Rathoath and Duleek - will experience supply problems as a result of the burst water main.
Mr Grant said these are the first areas hit when there are problems with supplies and tankers will be deployed to cover schools, nursing homes etc.
He added that a full emergency response was available for all affected areas, just in case the repair schedule was delayed.
BURST PIPE LATEST: 1/2 Responding to @ImeldaMunster Minister @MurphyEoghan says @IrishWater workers have got to leak, 4 metres down and 20 metres from last year's leak. They have a 2nd second piece of replacement pipe + they'll install it as "quickly as possible." @rtenews pic.twitter.com/JsKxntgV7L

— Conor McMorrow (@ConorMcMorrow) May 31, 2018
Mr Grant said the burst water main was on a very vulnerable pipe and it will require a complex repair but that crews have a head start, as good weather meant they were able to work through the night.
In addition, crews have equipment to hand that was procured during last year's repairs.