The families of all missing people were remembered at the funeral in Co Offaly of Josephine Pender this morning.
Josephine Pender, mother of missing Tullamore woman Fiona Pender, had campaigned tirelessly for information on her daughter following her disappearance in 1996.
Mrs Pender passed away at the age of 68 and was described as a friend and hero by local priest Fr Shane Crombie.
Emer Condron, a friend of Fiona, the 25-year-old who was seven months pregnant when she went missing in August 1996, brought a candle to the altar at the beginning of the funeral Mass in St Colmcille's Church, Durrow, Co Offaly.
Josephine Pender died only weeks after the 21st anniversary of her daughter's disappearance.
She had always held out hope of finding the remains of her missing daughter and unborn grandchild.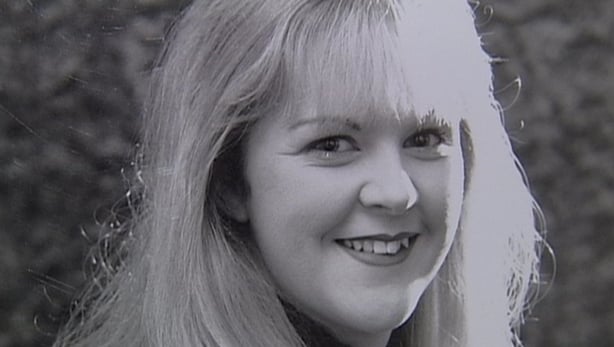 Tullamore's Monsignor Sean Heaney issued a statement in relation to Josephine's death.
He said: "The community of Tullamore is greatly saddened by the death of Josephine Pender. Josephine became a national figure in her campaign to find the remains of her daughter Fiona and her unborn child who disappeared in 1996.
"Her determination and single mindedness has been an inspiration to many people who are similarly tortured by the unsolved mystery of the disappearance of a loved family member. There is great sadness that Josephine did not live to see closure of the mystery of Fiona's disappearance.
"In all her suffering Josephine was sustained by a strong faith in God, and a belief that the mystery will eventually be solved. In all her distraction Josephine had a huge capacity to show warmth and respect for everyone who supported her in her long drawn out quest for an end to her torment.
"Josephine worked here in the Parish for many years, firstly with the Parish Support Services and in more recent years as a part time receptionist in the Parish Centre.
"We offer deepest sympathy to her family and her friends. I know that this will be an opportunity for everyone to show sympathy to her family and to express admiration for her inspiring struggle for closure on the loss of her daughter and unborn grandchild."
Ms Pender is survived by her son John and grandchildren.