Minister for Justice Helen McEntee has said a new agency to drive and co-ordinate the Government's response to domestic, sexual and gender-based violence will be up and running by the end of January.
Ms McEntee has secured Government approval to publish the Domestic, Sexual and Gender-based Violence (DSGBV) bill, which is part of the Government's commitment to tackling gender-based violence.
The new agency will be tasked with planning the delivery of refuge accommodation for victims of domestic violence and providing supports, including financial, for services for victims and people at risk of DSGBV.
It will raise awareness of the problem through public campaigns, as well as carry out ongoing research to support the development of future policies and programmes.
Ms McEntee said garda figures show the majority of homicides have a domestic abuse motivation, adding that she is committed to delivering real and lasting reforms in this area.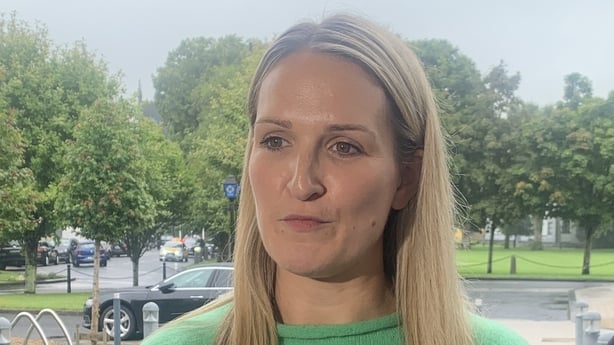 The position for chief executive of the agency will be advertised by the end of this month, with the objective of fully establishing the agency early in the new year.
Candidates for the position will have three weeks to submit their application to the Public Appointments Service following the opening of the competition.
"I am committed to our goal of having zero tolerance of domestic, sexual and gender-based violence and am determined to deliver real reforms which last," Ms McEntee said.
"The Programme for Government rightly recognises this as an epidemic – and I am determined to use my time as Minister for Justice to put in place reforms and structures that will tackle domestic, sexual and gender-based violence and the attitudes which underpin it."
Ms McEntee added: "We have listened, we have consulted, we have researched and I strongly believe this dedicated agency will be a success and will make a positive difference to the many lives devastated by these forms of violence and abuse."