Taoiseach Leo Varadkar has said that issues around bullying and harassment within the Defence Forces have been documented in recent years and that "all of us were aware of it".
Mr Varadkar's comments after the Chief of Staff, Lieutenant General Seán Clancy, said he had not encountered the issues raised by an Independent Review Group report on the Defence Forces.
The review, which was published earlier this week after 15 months of investigation, recommended a full statutory inquiry into the controversy.
Interviewees told investigators of bullying, mobbing and sexual harassment within the Defence Forces, which caused long-term pain and injury.
A total of 88% of female respondents surveyed for the review reported experiencing one or more forms of sexual harassment.
The report found some members of management "crossed the line" by undermining individuals' human dignity through an absence of respect.
Mr Varadkar said he had not directly heard what the Chief of the Defence Forces had said, but he added that he does have confidence in the chief.
"He is somebody I think that can lead the change that's required in our Defence Forces, but he is going to need a lot of help from others to do so," he said.
"I don't think the Defence Forces can fix this problem on their own, that is very clear.
"Issues around bullying and harrassment, some of a sexual nature, have been documented on a number of occasions now in the past 20 years, so I think all of us were aware of it in that sense."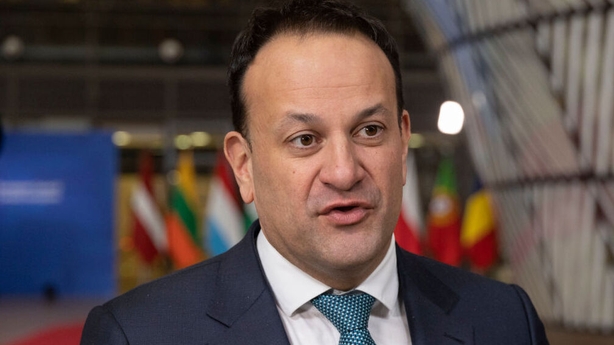 Asked about his own knowledge of what was had happened, he added: "As Minister of Defence I wouldn't have received any reports - directly, personally received - at least to my recollection any reports of that nature, other than what was published already."
He said everyone would have been aware of previous reports and allegations.
The Taoiseach added that it is "particularly disturbing" that the report shows the issues are "more widespread than we'd feared and its not historic, it is ongoing".
He said a public inquiry will be launched into allegations of misconduct and would be led by a judge or retired judge.
Mr Varadkar said the Tánaiste was keen representative groups be consulted and that the terms of reference would be brought to Cabinet as soon as possibl and that the intention was this would be before the summer recess, but it was important to act with both "sensitivity and speed" and important that the terms of reference were got right.
The Taoiseach added that he was immensely proud of Ireland's Defence Forces, who he said had been loyal to the flag and brought peace to parts of the world, but that they needed to respect each other, particularly women and young people in the lower ranks.
He paid tribute to the Women of Honour group for going public with such allegations and said these issues and those raised by Senator Tom Clonan had been the reason why Minister Simon Coveney had decided a probe was needed.
Calls for redress for victims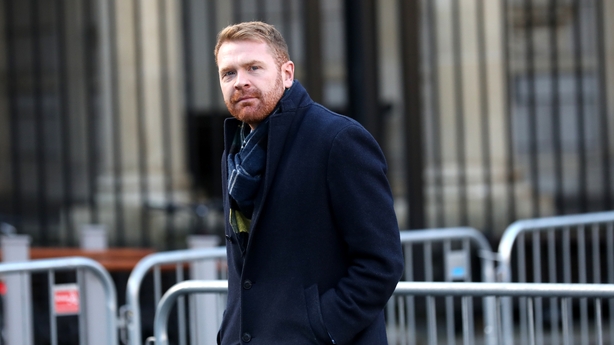 Social Democrats' Defence Spokesperson Gary Gannon said that victims of abuse in the Defence Forces must receive redress and that perpetrators must face consequences.
He told the Dáil that the Independent Review Group revealed a "systematic terror".
Mr Gannon also questioned how the Chief of Staff of the Defence Forces was not aware of abuse that was ongoing in the organisation.
The Tánaiste told the Dáil that the Department of Defence "must and will" be included in the terms of reference of a statutory inquiry into behaviour in the Defence Forces.
During a debate on the outcome of the Independent Review Group's report on dignity and equality in the force, Micheál Martin, who is also the Minister for Defence, praised the work of the Independent Review Group, adding that the most "profound issues had been raised".
In addition to the statutory inquiry, an external and independent complaints process will be established for members of the Defence Forces.
Mr Martin said that many current and former members of the Defence Forces had been let down by the behaviour of others.
Sinn Féin's Defence spokesperson Sorcha Clarke said that her party would hold the Government to account "every step of the way" until the Defence Force's is a safe place to serve.
She said that the issues raised in the IRG report had been known for years, and that change was long overdue.
Ms Clarke said that she had heard some commentary attempting to "belittle the findings".
However, she said that the report did not deal with "misconstrued banter", but rather "deliberate, orchestrated, repeated and systemic abuse of power".
"Justice delayed is justice denied and they have had justice delayed far too much to date", Ms Clarke said.
Additional reporting: Tommy Meskill