Parents of more than 30 children who have cystic fibrosis and who were denied access to a drug therapy because of their age and genotype, have welcomed the news that they now will be able to avail of it.
The drug, Kaftrio, has been described as life-changing.
It has been approved for use by children aged six to 11 who previously fell outside the eligibility criteria.
The Health Service Executive said the decision follows "robust and lengthy engagements" with the drug manufacturer Vertex.
"Kaftrio is used for the treatment of cystic fibrosis and we are now extending it for the use in patients aged six to 11 years who are heterozygous for the F508del mutation and either a minimal function (MF) mutation, or an unknown mutation in the cystic fibrosis transmembrane conductance regulator (CFTR) gene," a HSE statement yesterday said.
Its Chief Clinical Officer Dr Colm Henry said the negotiated agreement with the manufacturer has been finalised and "the HSE has now approved this drug which will improve the lives of the children who can now avail of it".
Minister for Health Stephen Donnelly described the news as a "very welcome development" and said Kaftrio has been a life-changing drug for cystic fibrosis sufferers.
---
'It means Matthew can have a future'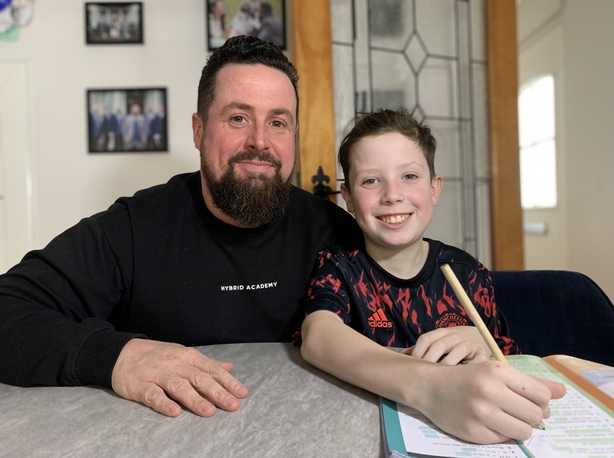 Just back from school, at his kitchen table, 11-year-old Matthew Kennedy was tackling Maths with his dad Luke beside him, lending a hand.
Despite the homework, it was all smiles in their house in Tallaght in Dublin today, following the news that Matthew, who has CF, will now be eligible for Kaftrio.
There was much happiness and much relief. "We're delighted," said Luke.
"It means Matthew can have a future. He can plan for things like college and growing up and his own family and stuff like that... The difference that a tablet a day can make to Matthew's life; it's very overwhelming."
A keen footballer with his local club Tallaght Town FC, playing can be a struggle at times. But he's now looking forward to the effects the drug therapy will have.
"I'll be able to run a lot faster and be able to run a lot more because I won't be as tired as I once was. And I won't have to stay in the hospital as much," Matthew said.
Asked how happy he is, he replied: "I'm delighted."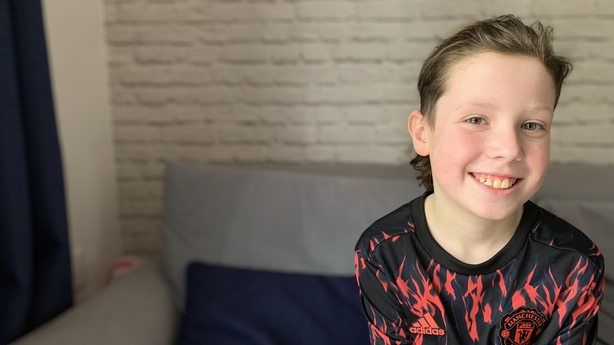 It follows a near year-long campaign to get the 35 children onto the drug.
They had been excluded because of their age and their genotype.
The end of wrangling between the health authorities in Ireland and the US company which makes it, means the 35 are now included.
The HSE said the approval follows what it described as lengthy and robust engagements with the manufacturer Vertex. It made no mention of money and how much the drug will cost.
There has been a broad welcome for the move, but advocacy groups say lessons must be learned.
Chief Executive of Cystic Fibrosis Ireland Philip Watt said the last year for the parents and children involved has been a traumatic one.
'We envisage that the drug will be extended to two to five-year-olds in about 12 months' time. So we don't want another row like this which has lasted 10 months," he said
The Kennedys celebrated in style last night when they got the news.
They popped open the champagne (Matthew stuck to the orange juice).
The family says Matthew is due to get the drug within a week and they expect the improvements shortly thereafter.
'It's a massive relief," said Luke.
Asked what he is most looking forward to doing once the affects of the drug take hold, Matthew said: "Running. Running faster and longer."