Newly arrived asylum seekers have told RTÉ News that they have nowhere to stay tonight and are preparing to sleep rough on the streets of Dublin.
It follows a decision to pause offers of accommodation to all adult asylum seekers who seek protection here, who arrive without children.
With an average of 310 international protection applicants arriving into Ireland each week, it is estimated that this could see hundreds of men and women rough sleeping in the coming weeks.
Focus Ireland has warned that this will transform what rough sleeping looks like in the capital.
In a statement the Department of Children, Equality, Disability, Integration and Youth said that: "The response to the ongoing migration crisis has now entered an extremely difficult phase, with insufficient accommodation available nationwide for International Protection applicants, and the outlook for accommodation for people fleeing the war in Ukraine is also challenging."
"As a result of this, it has now become necessary to pause the provision of emergency shelter for IP (International Protection Applicant) adults arriving into the Transit Hub at Citywest."
A department spokesperson has confirmed that this means that there is currently no accommodation being offered to single adult men, single adult women and adult couples without children.
However, the International Protection Accommodation Service (IPAS) will continue to provide accommodation for asylum seeking families with children.
Last week, Minister Roderic O'Gorman warned of an impending accommodation shortage that could last until mid-February.
At the International Protection Office on Dublin's Mount Street, RTÉ News spoke to asylum seekers who today applied for international protection here and who were told that they would not be offered any State provided accommodation.
"They said that there is no accommodation from today. I don't have any relatives (here). I don't have money to stay anywhere," John* told RTÉ News.
When asked where he might sleep tonight, John replied: "I don't know, maybe in the street anywhere."
James* shared a similar experience.
"They collected my name and my details, and they gave me a blue [Temporary Residence Certificate] card and told me that they don't have accommodation, that I should look for where to stay," James said.
"I don't have anybody here, I don't know where to stay, I don't know what to do," James said.
Both men said that they received a €20 Dunnes Store voucher, the address of the Capuchin Day Centre, and were told they would be emailed when accommodation becomes available.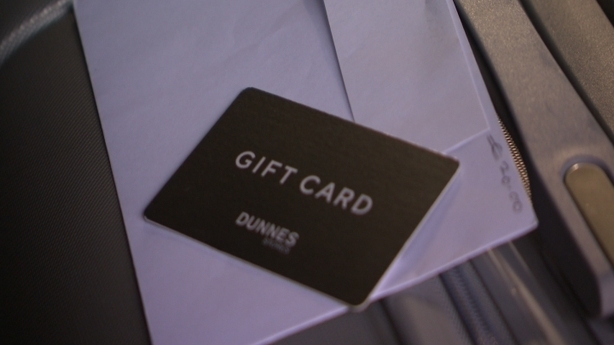 "I'm just kind of lost and feeling cold outside," James said, "I don't know where to sleep on the streets, to avoid getting robbed and to rest."
The Department said: "The policy will be kept under review, taking account of arrivals of Ukrainian Beneficiaries of Temporary Protection and International Protection applicants and of available accommodation."
The Taoiseach has told the Dáil that he would be happy to allow a debate in the House on the response to migrants.
Leo Varadkar was responding to Labour's Ivana Bacik who said she is concerned that Citywest is pausing entry to new international protection arrivals.
Jury's in Ballsbridge and Baggot St Hospital could be used, she said.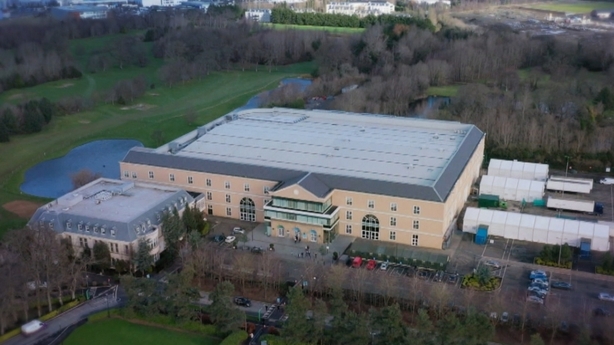 Co-founder of the Movement of Asylum Seekers in Ireland, Lucky Khambule said that there "should have been an alternative to the overflow (accommodation) of Citywest".
"What are the plans to make sure that we respond better to the Government's legal responsibility and obligations... in line with the International Protection Act 2015?" Mr Khambule asked.
Mike Allan, Advocacy Director with Focus Ireland said the situation is "very concerning".
"I am absolutely shocked by the fact that there hasn't been an all-Government response to it since the Minister announced we were approaching this position last week," he said.
"This is not a problem that can be left to homeless organisations or homeless services to sort out, this is a decision by Government to fail to deliver on an international obligation," Mr Allen said.
"Emergency beds are all full, homeless services are overstretched, if we see this as a homeless problem we are finished," Mr Allen said.
Mr Allen said that there had to be "a much better solution than leaving men and women homeless on the streets of Dublin."
Newly arriving international protection applicants were not offered accommodation on two occasions last year, once in September and once in October.
A total of 201 international accommodation applicants were left without accommodation for a number of days in September.
While in October, 44 Ukrainian refugees and 70 international protection applicants spent a number of days and nights without any State-provided accommodation.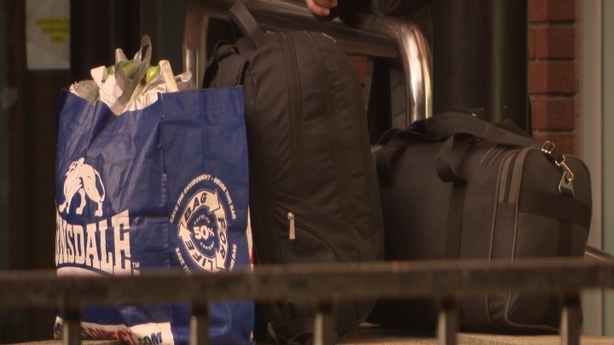 Figures obtained from the Department of Justice show that last week 279 international protection applicants arrived in Ireland, 290 arrived the week before and 362 arrived in the first week of the year.
That is an average of 310 a week.
Figures contained in an ESRI report published in November showed that last year 67% of international applicants seeking refuge in Ireland were male, and just 18% of all applicants were under 18.
This suggests that hundreds of people could be left without accommodation in the coming weeks.
"The total number of people who are sleeping on the street in any given night is between 90 and 100, and we all know what that looks like in Dublin, in Cork and around the country," Mr Allen said.
"So over 100 people, maybe 150 people being given nowhere to sleep each week while this goes on, and told essentially to go and sleep on the streets, that is going to transform what we see, what homelessness looks like, what people sleeping on the street looks like, the way our city is, and is something that should be utterly and completely unacceptable.
The Dublin Regional Homeless Executive (DRHE) has confirmed that while it "appreciates the pressure" the Department is currently experiencing, "the DRHE does not have the remit for the provision of accommodation of accommodation to International Protection Applicants and there is no spare capacity available at this time"
The Department has confirmed that the Citywest transit hub "will remain fully operational ... for all other matters", including processing of accommodation for Ukrainian refugees.
Those staying in emergency accommodation in the Citywest Transit Hub will also not be affected by today's decision.
A Department spokesperson confirmed that "a number of people were transferred from Citywest yesterday as normal" including single females and families.
No Ukrainian refugees are currently staying overnight at the facility.
Last night, 858 international protection applicants were being accommodated there.
It originally had a bed capacity for 370 people and has 18 showers.
Yesterday evening, three people were injured in a disturbance involving a group of men at the hub.
Gardaí said two of the men were treated in hospital for non-life threatening injuries, while the third person did not require hospital treatment.
---
* Names have been changed to protect anonymity