ESB Networks is preparing for the shipment of a huge 220 kilovolt transformer and other electrical equipment from Finglas in Dublin to Ukraine.
The equipment, which has been in use in Ireland since 1978, has been replaced and decommissioned for use here, but could be of huge help in Ukraine where it is hoped it will reconnect close to 200,000 people to the grid before the winter's end.
A convoy of seven vehicles including trucks for the super-sized load and tankers carrying 70,000 litres of cooling oil, drained from the transformer, will leave Dublin in the next month.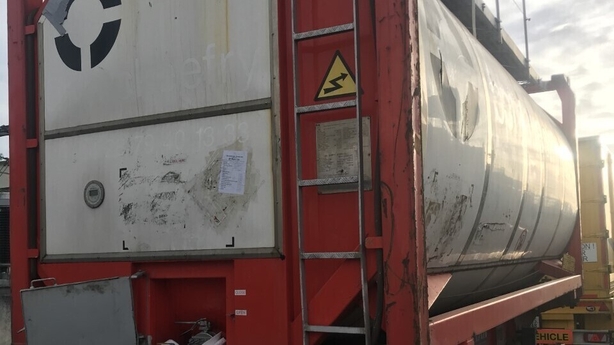 The donation follows the direct bombing and targetting of Ukrainian energy infrastructure by Russia, during the war, which began in February last year.
Minister for the Environment, Climate and Communications Eamon Ryan received a request for help from his EU colleagues for equipment to help restore Ukraine's energy infrastructure and got in contact with ESB Networks.
"This is a large transformer 220,000 volts that transforms down to 110,000 volts, and in Ukraine there's a need with the recent events to replace transformers that have been damaged and there's a long lead time of two to three years to purchase it from new," Colin McCahey, HV Stations maintenance specialist with ESB Networks, said.
The company could have sold on the transformer for parts and scrap but a decision was taken to send it directly to Ukraine to help deal with the rolling power outages the country has been suffering since October.
"The Department contacted ESB to see how we could lend support in any way, so this was one of the biggest items. We are also supporting with other assets such as circuit breakers and disconnects, so they are already being packaged and will be sent over in the coming weeks as well," Mr McCahey said.
For now, there will be a lot of work at the Finglas site to break down the transformer into transportable components.
"There's a large amount of work involved.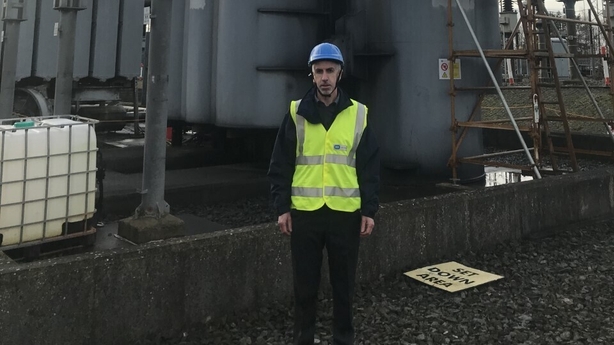 "We have some contractors, mainly our own ESB Network crews. The oil has to be removed from it and stored and it has to be broken down into a lot of small components and packaged to get ready for shipping."
He said that as soon as the equipment arrives in Ukraine, it will be used to transform energy down, "connecting up to 200,000 customers for basic needs like light and heat".
Mr McCahey has been in regular contact with his counterparts in Ukraine including Nick Mozharovskyi from DTEK Energy's Humanitarian Aid working group who thanked ESB Networks and Ireland for organising the donation.
We need your consent to load this rte-player contentWe use rte-player to manage extra content that can set cookies on your device and collect data about your activity. Please review their details and accept them to load the content.Manage Preferences
Speaking to RTÉ News he said Russian missiles had been hitting not only power plants, but water supplies there in recent months.
"Russia started to launch missiles in order to destroy our power infrastructure because of the fact that they don't have any positive results on the battlefield."
He said many substations across Ukraine had been directly hit, whilst the generation capacity itself was also a target.
"Right now we have six big power transformers that were destroyed, unfortunately" he said, adding that it has proved very difficult to source replacements.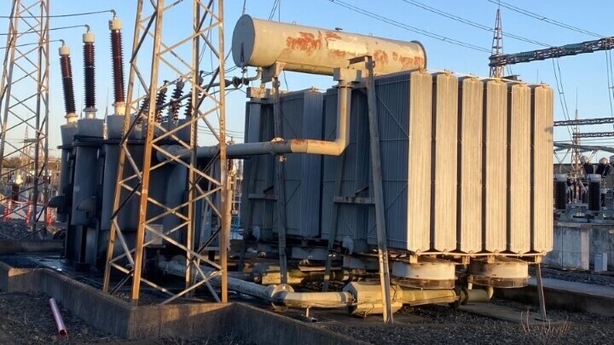 "The equipment is very big, it's hard to deliver and if we talk about new transformers, the lead time is about one year and above."
He said missile strikes were continuing, and for security reasons he could not say where in Ukraine the transformer will be used.
However on top of the 200,000 people who could be reconnected to the grid initially, he said it could positively benefit 1.3 million people over a longer period of time.
"It's a very significant help," he said.
Minister Ryan said the donation of the transformer was a welcome one.
"The Russian war against Ukraine has devastated energy infrastructure in the country, making life on the ground extremely difficult for the people of Ukraine."
He said it is important that Ireland can contribute to the aid effort by helping to restore power generation, which is most critical through these harsh winter months.
"My Department has been working with ESB Networks and our European colleagues to send equipment, including this transformer, which can help ease the burden of rolling blackouts for many.
"We look forward to sending additional shipments in the coming months to support the remarkable resilience of the Ukrainian people," he added.