The number of people in emergency accommodation in Ireland surpassed 11,000 last month, the highest number ever recorded.
New figures released by the Department of Housing show there were 11,397 people in emergency accommodation in October.
The Monthly Homeless Report shows there were 7,917 adults and 1,601 families accessing emergency accommodation in the month, including 3,480 children.
September's figures saw 10,975 people in emergency accommodation, a 1.6% increase on the previous month.
The 11,397 men, women and children in homeless emergency accommodation in October represents an increase of 3.85% (422 people) in one month and a 29% increase (2,567 people) since this time last year.
Of those, 1,601 were families, which is 69 (4.5%) more than the previous month. The number of single adults rose by 162 (3.1%) to 5,320.
There was an increase of 138 (4.1%) children/dependents, rising to 3,480.
There were 1,318 were young people aged 18-24. This is an increase of 55 (4.3%) on the previous month (1,263), and up 265 (25%) year on year from 1,053 in October 2021.
Record numbers were seen across nearly all categories, including a record high number of adults (7,917), single adults (5,320), adult men (4,974), adult women (2,943) people aged 18-24 (1,318), people aged 25-44 (4,258), and people aged 45-65 (2,179).
Minister for Housing Darragh O'Brien said the figures released today are of "grave concern" to the Government.
Speaking at the turning of the sod on a new women's refuge in Co Wexford, he said the Government needs to "redouble its efforts" to increase social housing supply.
He said the figures were from October, prior to the emergency measure winter eviction ban, and he hopes that in the next few months more can be done to generate more social homes.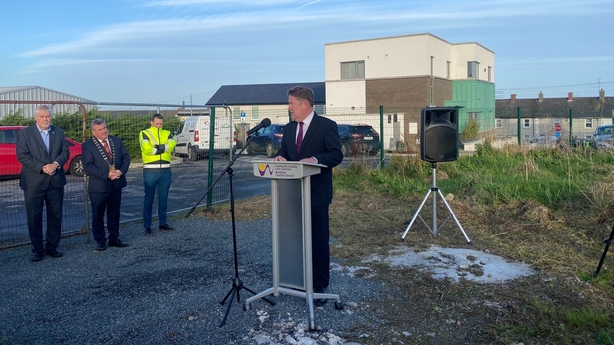 Asked if the figures were a sign that Government housing policy was failing, he said the Housing For All plan was only a year old and that ten to 12 years of under supply in housing cannot be turned around in one year.
Asked if he accepted that the country was in the middle of a housing emergency, Minister O'Brien said there was no question that for people who were homeless, waiting for social housing or pay high rents, it was "absolutely an emergency".
He said the Government had to keep working on generating more social and adorable homes and increasing the number of homes being built.
Minister O'Brien acknowledged that it was "challenging" for homeless people and he said the Government wanted to do everything it can to get homeless numbers down.
The minister also accepted there is a problem in the private rental market and said the exit of landlords from the market was causing a particular problem.
---
Read more:
'I want a successful life' - From homeless to hopeful
---
The Simon Communities of Ireland described the "shocking numbers" as confirmation of the need for the moratorium on evictions, which is effective from November to March 2023.
The charity is calling on the Government to make 2023 the year of delivery with emergency action taken while the moratorium is in place.
Otherwise, it said, there will continue to be increases in homelessness similar to when the Covid-19 moratorium was lifted.
It has called on the Government to focus on the 166,000 vacant homes around the country and to bring as many as possible into the public housing stock.
It said this comes "on the back of recent reports of underspend of the budget to build public housing and slow turnaround in vacancy local authority properties".
Head of Policy and Communication at the Simon Communities of Ireland Wayne Stanley said that 11,397 people facing into Christmas in emergency homeless accommodation is "completely unacceptable".
"We need action from the Government that will quickly increase our social and affordable housing stock," he said.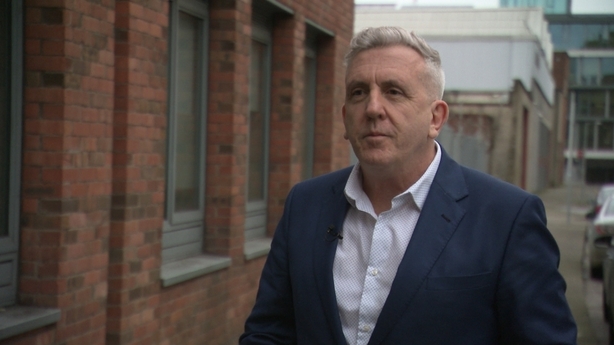 The "numbers in homelessness" are now at "unacceptable levels", according to Depaul Ireland.
CEO David Carroll has expressed regret that there is "no longer a sense of shock and awe" around the rising numbers.
In a statement, he described the "temporary hiatus" in homelessness as a result of the Covid-19 pandemic, as "artificial".
Depaul has called for a review of Housing for All to "reset" the social housing targets necessary to deliver more housing.
According to the charity, any increase in housing supply should be directed towards the social housing sector and immediate steps must be taken to increase supply.
It has also called on the Housing Commission to urgently review structural issues required to reform the sector and add to housing supply.
Depaul Ireland also said the Government's housing supply targets need to be increased from 30,000 to 40,000.
We need your consent to load this rte-player contentWe use rte-player to manage extra content that can set cookies on your device and collect data about your activity. Please review their details and accept them to load the content.Manage Preferences
Director of Advocacy with Focus Ireland Mike Allen said the target is not being met and even if it was, it is still not enough.
Speaking to RTÉ's News at One, Mr Allen said those who suffer most are those who are most vulnerable; young people coming out of care, single parents, people with disabilities and people with mental health issues.
He said the departure of smaller private landlords from the market is "the immediate crisis".
Landlords who are selling their properties must be contacted directly to discuss with them why they are leaving the rental market, he said, adding that the eviction ban for winter was "extremely welcome" and will save several hundred households from losing their homes before Christmas.
But he insisted that the Government must use these five months of "breathing space" to take action.
"There are 1,000 landlords who have given notice of termination because they are selling the properties," he said.
"Every one of those should be contacted by the Department of Housing and they should discuss with them why they made that decision, what we could do to get them to change the decision or if they can't change that decision can we buy the housing unit if there's a vulnerable tenant in it and bring that into the housing stock."
He added: "It's only 1,000 phone calls, if we can't make 1,000 phone calls, we can't build thousands of homes."
Mr Allen said the Department of Housing could liaise with the Residential Tenancies Board, which is a State agency, to access details of each of these landlords.
He also said he is worried that people will think that the homeless crisis is a "natural phenomenon and there's nothing that we can do about it".
"It isn't inevitable. It is solvable. It's the result of bad policy decisions and it can be corrected by better policy decisions."
Focus Ireland Campaign Coordinator Louise Bayliss said there is not enough urgency to deal with the growing number of people who are homeless.
"We need to be seeing this as the crisis that it actually is. It is beyond a crisis now, it is an emergency and we need to see it as an emergency," she told RTÉ's Drivetime.
"Things have to happen – landlords exiting the market, social housing – we need to support people who are at risk of that."