The Government has agreed to provide a once-off additional cost-of-living payment to foster carers before the end of the year.
Foster carers are paid at a rate of €325 per week for a child under 12, and €352 per week for a child over 12 and under 18.
In certain circumstances where the necessary criteria are met, enhanced and additional payments may be made.
Following a meeting between Minister for Children Roderic O'Gorman and Tusla CEO Bernard Gloster, it has been agreed that a single additional once-off cost of living payment is to be paid in respect of each child in foster care.
The payment is to be made at the current foster care allowance rate of €325 for a child under 12 and €352 for a child over 12 and under 18 years.
It is the intention of Tusla and the Department of Children that the payment should issue before the end of 2022, to all applicable cohorts of foster carers, including foster carers working with private providers.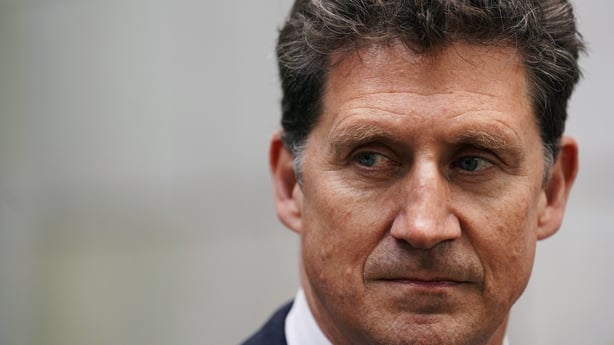 Elsewhere, Minister for the Environment Eamon Ryan will seek Cabinet approval to provide for Ireland's full participation in the COP27 Climate Summit.
Mr Ryan is due to travel to Sharm el-Sheikh in Egypt for the conference of parties later this month.
He will also seek the Government's approval to grant him authority to sign up to any initiatives or agreements reached at the conference.
The COP27 Climate Summit is due to get under way on Sunday and will run for almost two weeks.
During that time, the conference will be attended by Taoiseach Micheál Martin, Minister for Foreign Affairs Simon Coveney and Minister of State for Overseas Development Aid Colm Brophy.
Irish Road Haulage Association President Eugene Drennan said he hoped the Cabinet refused approval for Minister Ryan to attend COP27.
Speaking on RTÉ's Morning Ireland, Mr Drennan said it was "because when ever he goes there he signs us up to other huge green aspirational agenda and we cannot keep with it".
He said the continuing rise in the price of diesel is "very severe" on his members.
"We do 1.9 billion kilometres a year, we burn 700 million litres of diesel ... it's very simple, we are in trouble."
Separately, ministers will be told at Cabinet today that delivery targets, as set out under the Government's Housing For All strategy, are on course to be achieved by the end of the year.
They will hear that Ireland remains on course to achieve its overall housing delivery target of 24,600 homes by the end of the year.
More than 8,000 social homes are under construction. A target of 9,000 social homes delivered by the end of the year is set out under Housing For All.
Ways to improve delivery will also be discussed, including the expansion of modern construction methods and the sourcing of additional construction workers.
Meanwhile, Minister for Education Norma Foley will tell the Cabinet meeting that inflation has contributed to increased expenditure for her department.
According to the third quarter expenditure report, net capital expenditure is €170 million ahead of profile and net current expenditure is €141 million ahead of profile.
A 21% rise in building costs in the year to June, increases in the provision of special classes and special school places and the arrival of around 12,000 additional students from Ukraine all contributed to the rise in spending.
Minister for Housing Darragh O'Brien will bring a memo on the appointment of the Construction Industry Federation (CIF) as the statutory registration body for the construction sector.
This change was provided for under a law passed by the Oireachtas known as the Regulation of Providers of Building Works Act.
It is seen as a way to help better protect consumers and give those that engage with a registered builder assurance that they are dealing with a compliant operator.
Minister for Social Protection Heather Humphreys will seek approval to expand the eligibility for Community Employment Schemes.
Additional reporting: Tommy Meskill