The Data Protection Commission has been asked to investigate An Garda Síochána's practice of retaining files on people who have been cleared of producing or sharing child sexual abuse material.
The Irish Council for Civil Liberties (ICCL) has written to the DPC asking it to open an inquiry.
"We believe this practice gives rise to serious data protection concerns and ICCL requests that you investigate this matter," the letter states.
Yesterday, the Data Protection Commission said it was awaiting a response from An Garda Síochána after seeking information in relation to the retention of data.
The US National Center for Missing and Exploited Children (NCMEC) forwards information about suspected child sexual abuse material, and the people who share it, to law enforcement agencies around the world, including An Garda Síochána.
Between 2017 and 2021, gardaí received more than 21,000 referrals from NCMEC.
In 2020, gardaí verified that more than 11% of the reports, 471 referrals, were not child sex abuse material and may have been something innocent like a picture of a child playing on a beach.
The ICCL has accused gardaí of unlawfully retaining data such as email addresses and screen names even after the people involved had been cleared of any wrongdoing.
An Garda Síochána said that data from NCMEC is held in a segregated database only accessible to a specialist unit within the Garda National Protective Services Bureau (GNPSB) tasked with assessing the referrals.
"In cases where no criminal offence is identified following a review of material referred to An Garda Síochána for investigation, no crime incident records are created," according to a garda statement.
"This means there is no impact on any person referenced in that data, and no references to them as suspects or victims."
Gardaí say there is a rationale for the continued segregated retention of the original referral data.
The reasons cited include quality assurance and accountability for the actions taken and decisions made by the investigating members in respect of the referral.
Gardaí say the data is also retained as reference and intelligence material in respect of future investigations in the event that additional information is referred to An Garda Síochána concerning the data subjects.
Gardaí say they also have to comply with the provisions of other legislation, including but not limited to the National Archives Act.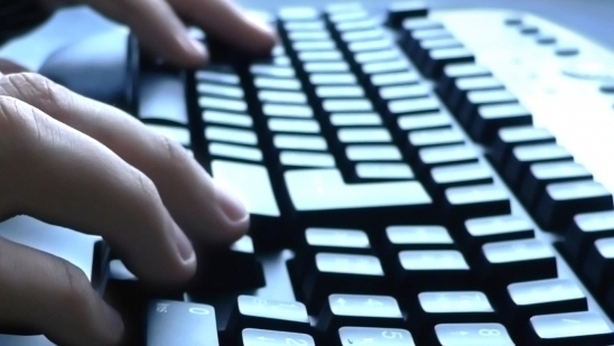 Solicitor and Director of Data Compliance Europe Simon McGarr said he is not concerned about the scanning of the images by gardaí, but when these have been deemed to be "false positives" they are being held "indefinitely".
Speaking on RTÉ's Morning Ireland, he said: "The difficulty is that once that has been confirmed that these are false positives, that the guards continued to treat both the people who took the photographs, whose accounts they're attached to, and the photographs themselves as part of a file to keep for the future.
"They're retaining them indefinitely, but they themselves can't site a legal basis for that retention.
"But they open up a file and they are still treated as files where people could be suspects and indeed where people could be viewed as victims."
Mr McGarr said the most concerning part of the position by gardaí is the opening of a file on innocent people "with no concerns relating to those people whatsoever, and yet they've decided that they're going to keep their family photographs for reference purposes.
"That's particularly concerning in circumstances where the gardaí are also looking for access to photographic facial recognition technology."
He said if files were kept on the general basis that everybody is a suspect, that is not a basis on which the gardaí can hold information.
"It seems an extraordinary suggestion that the gardaí would hold photographs of people, children, with the purpose of putting them in the National Archives in the future," Mr McGarr said.
"I don't think these are covered by the National Archives Act, and I certainly don't think it's a basis for storing it indefinitely."
He said once the images have been confirmed as a false positive and that there is absolutely no criminal investigation and no criminal file that they are related to, this is material should not be retained.