A 31-year-old man has been arrested by PSNI detectives investigating a video posted online relating to Michaela McAreavey.
In June, a video emerged on social media that appeared to show a group of people mocking the murder of Ms McAreavey.
It prompted outcry in Northern Ireland and beyond, as well as across the political spectrum.
Politicians united to condemn the video, while the Orange Order said an inquiry had begun and called the clip "utterly abhorrent".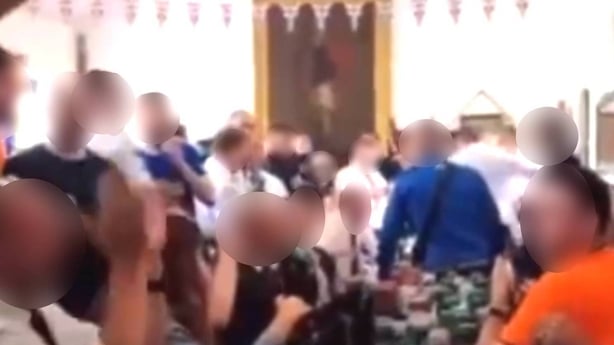 Mrs McAreavey, 27, was strangled in her room at the Legends Hotel in Mauritius on 10 January, 2011.
The teacher, who had married husband John ten days earlier, was attacked after she returned to her room alone and disturbed a burglary.
Following the publication of the video, Mr McAreavey said: "Michaela was a vessel of love, courage and dignity. Hate can hurt, but never win."
The man, who was arrested on Wednesday, has since been released on bail pending further inquiries.
Three men previously attended for interviews on a voluntary basis.