The number of termination notices received by the Residential Tenancies Board in the first half of the year rose by 58%, compared with the latter half of 2021.
Almost 3,000 notices of termination were received in the first half of 2022, compared to over 1,800 in the final six months of 2021.
According to RTB analysis, most landlords are exiting the market because they want to sell their property.
During the pandemic, there was a noticeable drop off in the number of termination notices being issued to tenants.
However, over the past year that trend has reversed as more and more landlords choose to leave the rental market.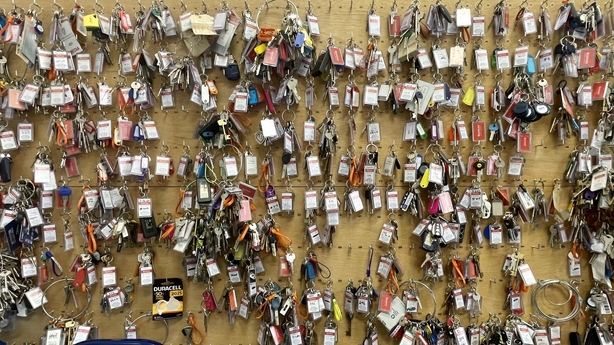 The number of Notices of Termination received by the RTB in the last half of 2021 was 1,845, while the amount it received in the first half of this year was 2,913.
These figures were provided to Sinn Féin and the party is now calling on the Minister for Housing to convene an emergency meeting of stakeholder and opposition parties this month.
Sinn Féin Spokesperson on Housing Eoin Ó Broin said that the lifting of the ban on evictions during the Covid-19 pandemic led to a noticeable rise in Notices of Terminations.
The eviction moratorium was lifted in April 2021. The number of Notices of Terminations in the first quarter of that year was 352, however in the second quarter, following the lifting of the moratorium, they more than doubled to 841.
We need your consent to load this rte-player contentWe use rte-player to manage extra content that can set cookies on your device and collect data about your activity. Please review their details and accept them to load the content.Manage Preferences
"We do need to seriously consider the reintroduction of the ban on evictions; we do need to see an accelerated programme of councils purchasing properties with tenants in situ with notices to quit, but we also need to look at other measures like possible reform of the tax treatment of landlords," said Mr Ó Broin.
"The best way to do that is to get us all around the table. Let's do it in August and let's put in place a plan."
The CEO of Threshold, the housing advocacy body, has said that landlords who own one or two properties should be offered tax cuts in an effort to encourage them not to sell their properties.
"We are seeing a lot of tenancies ending because of sale and we have advocated for tax treatment being more favourable for smaller landlords. We are very much seeing those landlords leaving the sector", John Mark McCafferty told RTE's Drivetime.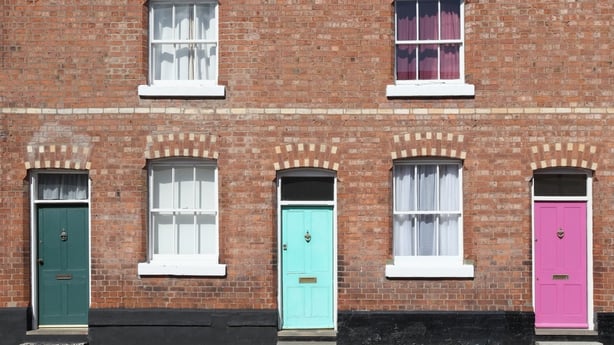 "If there's a small landlord who only has one property that they are letting and they have a substantial mortgage on it, they will feel the brunt of that.
"What we've been advocating for tax reform that incentivising them to stay in the rental market. We would advocate that that should be linked to longer tenancies.
"Clearly, we have a very acute situation out there. The vast majority of tenants are living in houses that are owned by landlords that only have one or two properties," Mr McCafferty added.
The chairperson of the Irish Property Owners Association (IPOA) has said that landlords are leaving the market because "they've had enough" and are experiencing "too much hassle" around paperwork and legislation.
"I represent small landlords, 48% of our members have one to two properties and 75% of them are over 50," Mary Conway told the same programme.
"A lot of them bought an investment as a pension because they're self-employed. I think people fail to realise sometimes that landlords have to pay mortgages as well as everybody else," she said.
"If you pay a mortgage and you have to pay 55% tax there's very little at the end of it whereas institutional landlords who have come in droves from other countries, aren't paying any tax at all," she added.
"They have been able to charge any rent they want," Ms Conway claimed adding that many landlords are in rent-pressure zones where rents are capped.
In a statement, the Department of Housing said that under its Housing For All plan, 18,000 cost rental units will be delivered by 2030.
It added that there were signs of increased construction activity, which will lead to increased supply.
Meanwhile, there is concern around the impact the rise in termination notices could have on homeless figures.
Simon Communities of Ireland Head of Policy and Communications Wayne Stanley said that unless something significant is done, the homeless figures are set to rise.
He appealed to the Government to introduce measures in the upcoming budget to address the high level of vacant buildings in the country, so that they could be used to house families.
Chief executive of the Institute of Professional Auctioneers Pat Davitt said that he would like to see an investigation into why so many evictions are happening at the moment.
This would involve looking at the circumstances behind evictions and what measures can be taken to address problems landlords are experiencing that are prompting evictions, he said.
Speaking on RTÉ's Today with Philip Boucher-Hayes, Mr Davitt said that he would like to see an investigation of this kind take place before a blanket ban on evictions would be put in place.
He said that research carried out by the IPA found that 94% of 900 landlords surveyed said the main reason they want to leave the rental market is because rents at the bottom of the market are not strong enough and they cannot increase their rents to the market rent level.