Today marks the 50th Anniversary of Bloody Friday in Belfast, in which nine people were killed in a series of bombings.
The IRA exploded more than 20 bombs, bringing carnage to the streets of the city.
On 21 July 1972, Belfast city centre was devastated with 22 bombs in around 80 minutes. That day would become known as Bloody Friday.
The Provisional IRA issued an apology in 2002 and said it had not been its intention to kill or injure "non combatants".
The first bombs went off at 2.10pm at Smithfield and continued across the city, including main thoroughfares like Great Victoria Street, Botanic Avenue and Oxford Street Bus Station.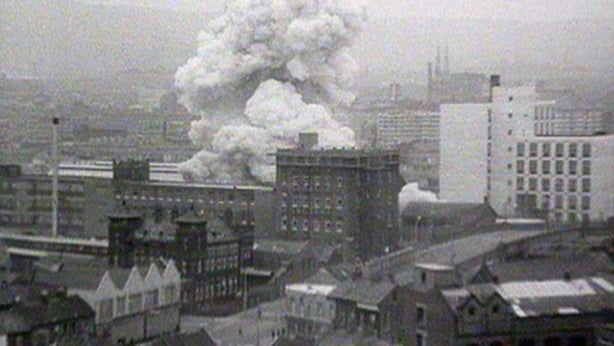 Two soldiers - 19-year-old Stephen Cooper and Philip Price, 27, and four Ulsterbus workers - 15-year-old William Crothers, 18-year-old William Irvine, Thomas Killops, 39, and 45-year-old Jackie Gibson - were all killed at the bus station.
Stephen Parker, 14, Brigid Murray, 65, and mother-of-seven Margaret O'Hare, 34, were killed in the bomb close to the shops on the Cavehill Road in the north of the city.
Up to 130 people were seriously injured on that day. In addition to the bombs, there were numerous hoax warnings about other explosive devices, which added to the chaos on the streets that afternoon.
Taoiseach Micheál Martin has said Bloody Friday was "one of the most appalling days in what was a year of tragic and terrible events across Northern Ireland".
Mr Martin said that he wanted to express his "profound sympathy" with the relatives of the victims and with the survivors of the blasts.
"Together across the island, we should take a moment to remember those who lost their lives and who were brutally injured," he said.
"It is also a time to reflect on the journey we have come on since those dark days and the importance of reconciliation as we look to the future on this island."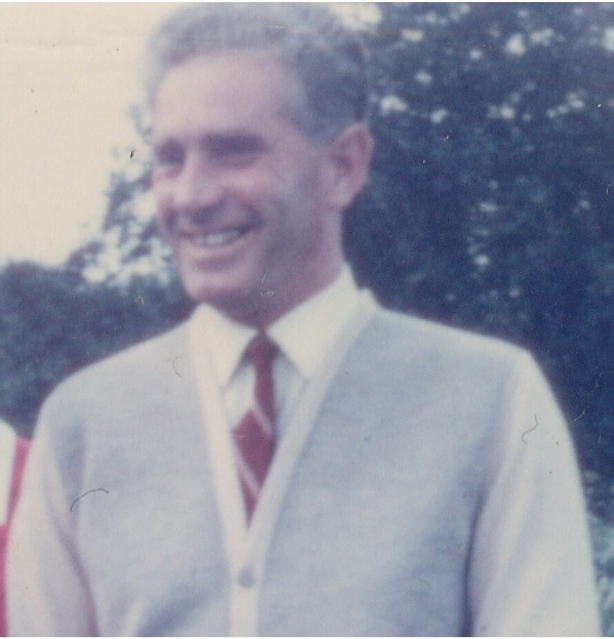 Kenny Donaldson, of the victims group the South East Fermanagh Foundation, has been supporting several of the families of those killed.
He said they deserve accountability.
Mr Donaldson described the day 50 years ago as Northern Ireland's capital being "literally on fire".
"On that fateful day, the Provisional IRA detonated 22 bombs robbing the community of nine citizens, from 14 years old through to 65, Protestant and Catholic, they were murdered in a day of sheer terror," he said.
"The purposes of the Provisional IRA's actions that day was to destabilise Northern Ireland and our capital city of Belfast, they sought to instil fear and breed division."
Mr Donaldson said the families of those killed carried out, and "have never received focus or resources lavished upon them".
"They have carried on with a quiet yet steely determination," he said.
"A number are connected with SEFF and we hope that in the forthcoming weeks and as a result of the additional focus there has been upon this milestone anniversary that others will identify themselves to us, and we will want to provide practical support and assistance to them.
"Bloody Friday was a brutal premeditated day of co ordinated violence. No one has been held accountable for it. We are clear that this is unacceptable, the families deserve accountability, their loved one's lives mattered.
"Today we also think of all those who were injured and also those who provided the emergency response following the attack."
Ulster Unionist Party Leader Doug Beattie said that these "cowardly attacks were typical of the cruel and barbaric nature of the Provisional IRA, deliberately targeting innocent civilians to instil fear in the population".
"There are those today who wish to whitewash the crimes of the IRA and rewrite the history of the Troubles. They are very enthusiastic when it comes to pursuing police officers and soldiers for events of 50 years ago, whilst taking great offence if the police seek to even question republicans about the atrocities committed by the IRA.
"The modern-day Sinn Féin leadership cannot lecture anyone about truth and justice as long as they venerate the perpetrators of crimes such as Bloody Friday, Hyde Park and Regent's Park, and attempt to justify their actions. The families of the victims of the IRA murdered in those cowardly attacks deserve truth and justice."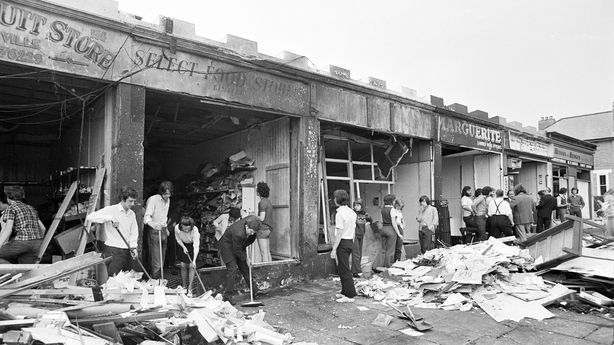 SDLP South Belfast MLA Matthew O'Toole said the devastation and loss of life on Bloody Friday can never be forgotten.
"Bloody Friday was one of the darkest days of our troubled past," he said.
"When events like this take place, the real number of victims is immeasurable, the events of that terrible day will have reverberations that have left many people suffering, behind closed doors and unseen.
"It's important that we come together to mark this day and the unspeakable acts that were perpetrated in Belfast."
Private reflective events will be held in Belfast to mark the anniversary.
Additional reporting: PA