There have been six deaths on Irish farms so far this year, and the IFA has said that farms remain the most dangerous workplace in the country.
As part of Farm Safety Week, farmers are being asked to look again at the potential dangers they encounter on the land.
Minister of State with special responsibility for Farm Safety Martin Heydon said his main message to farmers is "they are their farms only irreplaceable asset".
"Without them there is no farm," he said.
There has already been six fatalities on farms so far this year, the most recent being last week.
"That is six too many, six families and communities that have suffered unbelievable loss and what we want to do is drive down the number of fatal and life-changing incidents on our farms," Mr Heydon said.
We need your consent to load this rte-player contentWe use rte-player to manage extra content that can set cookies on your device and collect data about your activity. Please review their details and accept them to load the content.Manage Preferences
IFA President Tim Cullinan said that at present "farms are the most dangerous workplace in Ireland and that has to change".
His comments come at the start of Farm Safety Week, which aims to shine a spotlight on farm safety and encourages farmers to make one change to make their farm a safer place to work and live.
"I am calling on every farmer to look at their farm and identify one change they can make to make it safer," Mr Cullinan said.
"It might be changing a damaged manhole cover, fixing a light on the tractor, buying a helmet for the quad - big or small identify one thing and fix it.
"The rate of farm accidents and fatalities is too high and we need to make change and think safety first."
Mr Cullinan added that every safety procedure put in place will "reduce the risk of accident or worse".
"We need to adapt a stronger culture of farm safety, and we are asking farmers to do this now."
2022 marks the tenth annual Farm Safety Week, a collaborative campaign, initiated by the Farm Safety Partnership in the UK and led by the IFA in Ireland. It brings together farming organisations from Ireland, Northern Ireland, Scotland, Wales, and England on the topic of farm safety.
The Health and Safety Authority urged farmers to make safety on their farms a priority everyday.
The authority said there were 197 deaths on Irish farms over the last ten years, including ten in 2021 and 20 the previous year. 44% of deaths involved vehicles and machinery, 19% involved livestock.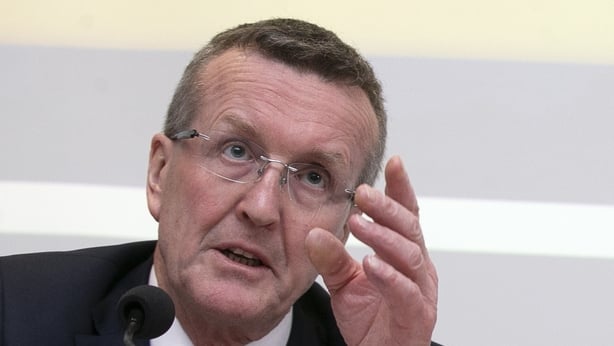 Vehicles and machinery account for 50% of farm deaths, with the elderly and children at increased risk. The IFA said that prevention, training, maintenance and safe work practices are essential to good working practice.
IFA Farm Family and Social Affairs Chair Alice Doyle said that too often farmers "put tasks on the long finger" and can increase the risk of accident and even death.
"Farmers are ruled by time, they're ruled by regulation, they're ruled by weather, they're answering to a lot of masters and while answering to those masters, you're always running around and you don't see the dangers," Ms Doyle said.