It is not only Dublin Airport that is facing one of its busiest periods this weekend, as people take to the skies in a wave of post-pandemic catch-up travel.
But even if would-be travellers make it in time through the queues for bag drop off and security at Irish airports, some might find even more disruption in the European destinations they are escaping to.
There are fears that this summer could be characterised by industrial unrest and escalating travel disruption.
Here are five ways your travel plans could be affected this summer:
1. Ryanair cabin staff are taking action in Belgium, Spain and Portugal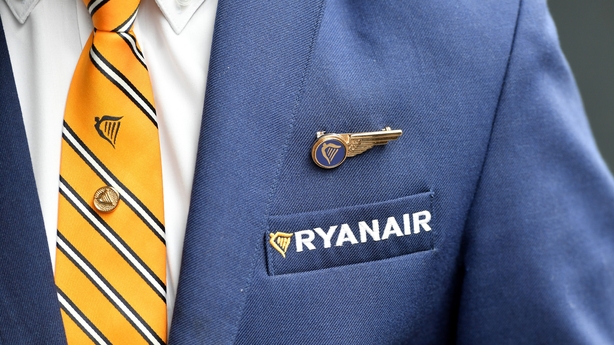 Thousands of passengers have already had their travel plans disrupted, with hundreds left stranded at airports in Belgium, Spain and Portugal, as a dispute about pay and working conditions for cabin staff takes hold.
The action began yesterday and is set to last for the weekend.
Ryanair is predicting only limited disruption, particularly as the Spanish government has brought in some measures to protect its tourism industry from the impact.
However, the biggest disruption so far has been in Belgium, where 300 flights were dropped from its weekend schedule. Some passengers there have complained of being unable to get refunds for pre-booked hotel accommodation and of being unable to rebook their flights, particularly for short city breaks.
One woman leaving Charleroi airport in Brussels this morning said: "I was only informed this morning that the flight was cancelled…we try to organise another flight, but the problem is that the price of the flight represents the total price of the city trip."
Workers taking the action have accused Ryanair of not respecting local labour laws, covering issues such as the minimum wage. They also say working conditions need to be improved.
"We have been sounding the alarm for months that there will not be enough staff for the summer and, unfortunately, no structural changes have been made," flight attendant Jeremy von Houtte told Belgian broadcaster RTL-TVI.
"Rest times are reduced to a minimum, so people are exhausted and call in sick. It's a vicious circle. There are not enough staff and you can't find enough staff," he said.
Ricardo Penarroias, president of SNPVAC, the union behind Portugal's walkout said: "Working conditions are terrible. A crew member is not even allowed to take a bottle of water on a flight."
Staff in France and Italy are also expected to stage a walk-out this weekend.
Crews in Spain will also strike again on 30 June and on the 1 July and 2 July, as the holiday season gets underway.
Spain-based cabin crew at another airline easyJet also plan to go on strike for nine days in July, demanding a 40% increase in their basic salary, which is much lower than in countries such as France and Germany.
2. Disruption is expected at London's Heathrow later this summer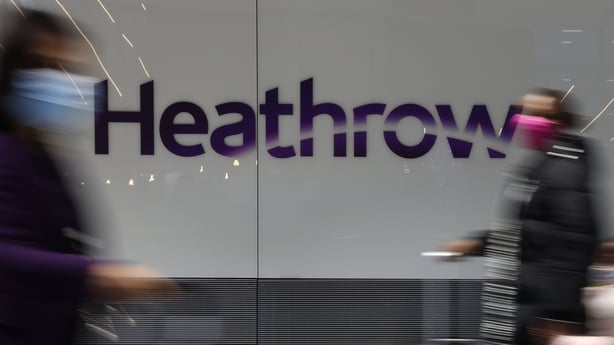 Like Dublin Airport, Heathrow is also expecting a huge rise in passenger numbers this summer. It raised its forecast for those passing through one of Europe's busiest aviation hubs from 53 million to 54.4 million for this year.
But on Thursday, British Airways staff at the London airport also voted to go on strike over pay.
The proposed industrial action relates to almost half of the airline's Heathrow-based check-in and ground staff, largely in customer-facing roles.
The GMB union said 95% of BA staff at Heathrow airport who voted backed strike action, after BA failed to roll back a 10% pay cut imposed during the pandemic.
Around 700 workers had been balloted, of whom 80% voted.
The strike is set to take place during the peak summer holiday period over the next two months, GMB said, warning of a "summer of strikes".
Two weeks' notice must be given to British Airways before this strike can go ahead.
3. Travellers to the UK already experiencing rail travel chaos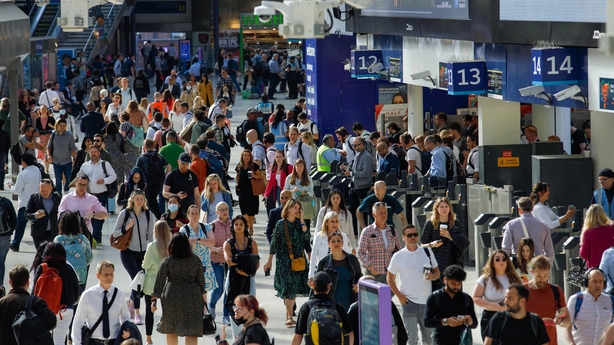 Much of Britain's rail network was already crippled by industrial action this week in another dispute over workers' pay.
The rail network was brought close to a standstill on Tuesday and again on Thursday, when 40,000 workers went on strike.
This weekend, as major events such as the Glastonbury music festival get under way, passengers have been advised not to use trains unless it is absolutely necessary.
Only around one in five services is currently running and unions have warned of further action unless a deal is reached.
Whilst some commuters were able to avoid the disruption by working from home, operators are fearful that many people will be reluctant to abandon their weekend travel plans, particularly for pre-booked events.
A rail industry source told the PA news agency that while stations were "relatively quiet" during the first two strike days, there was "a nervousness" about what will happen today.
Many seaside resorts will have no services today, including Bournemouth, Dorset, Blackpool, Lancashire; Margate, Kent, Llandudno in north Wales, as well as Skegness, Lincolnshire.
Cornwall will also have no trains, so any intending passengers, including those travelling from Ireland are advised to plan their journey in advance.
4. Staff shortages are a Europe-wide problem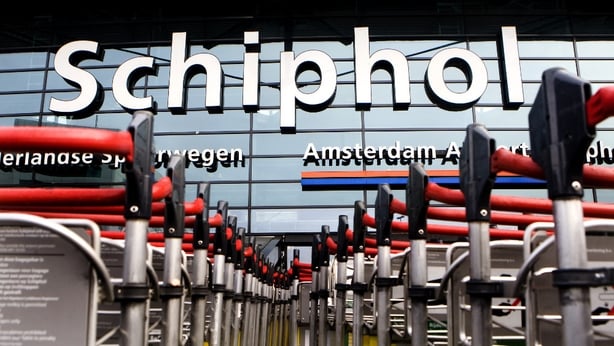 Like Dublin, airlines and airport operators across Europe have been struggling with staff shortages to handle the flow of passengers, and this is only expected to get worse as the summer months approach.
The Dutch airport of Schiphol, Europe's third-busiest has also been facing ongoing problems since the spring, with huge queues and long delays caused by industrial action and staff shortages.
The Dutch airline KLM promised this week that most passengers already booked in for the summer holiday period would not face changes to their travel plans but it did predict some further cancellations "on a limited scale."
Schiphol airport recently agreed to pay 15,000 cleaners, baggage handlers and security staff an additional €5.25 per hour during the summer, to keep things running.
5. The cost of fuel and car hire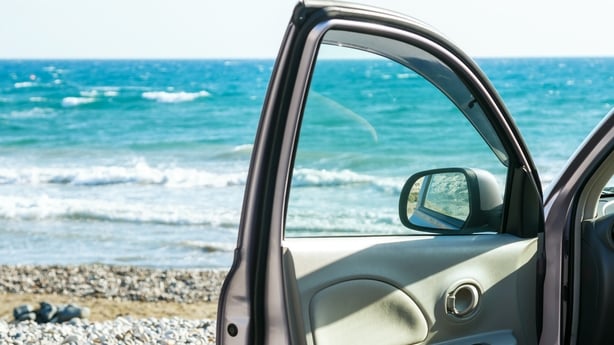 The cost of car rental in Ireland has been in the news recently, but this is also a Europe-wide problem, as car hire firms which sold their stock during lockdown, now seek to rebuild their fleets at a higher cost. In some cases, this is being passed on to the consumer.
A recent survey by icarinsurance.com, - which looked at the cost of hiring a medium car during the first week of the summer holidays across six popular destinations, including Faro, Nice, Barcelona, Milan, Crete and Dalaman - found prices had increased by up to 400% in some cases.
In the UK, Uber was forced to issue a statement this week, after it was criticised by consumers online for increasing fares during the recent rail disruption.
In a statement the company said: "As a result of the strike action currently taking place on the National Rail and London Underground network, we have capped the level that prices can surge, and all users are shown the price of their trip before they book."
The National Express says there has seen a surge in demand for its services, with intending customers advised to book their tickets in advance.
There have also been warnings about road congestion across the UK this weekend as motorists use their own transport instead of taking the train.
Steve McNamara, general secretary of the Licensed Taxi Drivers Association, which represents black cabs, said: "We expect London's roads to be more congested than usual causing delays to some journeys, but our members will be out in force doing everything they can to help people get where they need to be as safely and efficiently as possible."
Fuel prices across Europe have also been soaring, as supply is down and the demand to travel again after Covid-19 lockdowns is up.