Women's Aid has reported a "significant increase" in demand last year for its face-to-face services, including drop-in court information and court accompaniment.
The organisation said its support services remain in demand this year.
Manager of the Women's Aid service at Dolphin House in Dublin city centre Eavan Ward said that for many people, and for many women experiencing domestic violence and abuse, attending court and coming to court for the first time can be "very daunting and very frightening experience".
"It's a world, I suppose, that people don't know until they have to know," she said.
"Dolphin House is the family law District Court in Dublin, so we in Women's Aid have a support service. It's a drop-in service up on the 4th floor.
"What we see in terms of engagement with women is that there really is a huge need for ongoing continuous training for all professionals who engage with women and who women encounter in their legal proceedings journey.
"In terms of abuse and coercive of control, they can tend to play out not just in in the domestic violence order that the woman is applying for, but also around areas of access. So, in access hearings, custody, and maintenance."
Ms Ward said the service has been very busy since it went full time in 2021, when it supported 575 women.
Women's Aid said that last year its support workers accompanied 75 women to court 140 times in the greater Dublin area.
Many of the 39 local domestic violence services across the country also offer court accompaniment support.
Most family law matters are dealt with at district court level, such as access, custody, maintenance, and domestic violence applications.
Dolphin House is a specialised district court and it only hears family law matters, but around the country, family law matters may be heard just one day a month in the local courthouse.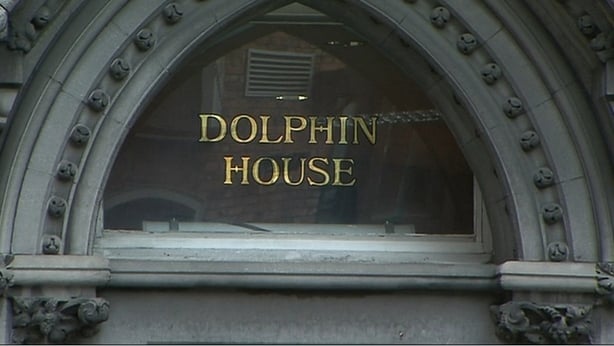 One woman, who spoke on the condition of anonymity, told of her experience in the family courts system.
"There was an ongoing psychological abuse, and there was just mood swings all of the time and just very impulsive. I was walking on eggshells," she said.
"There was very controlling financial behaviour as well.
"He pinched me a couple of times and left terrible bruises. They were terrible pinches and he used to do them on parts of my body that wouldn't be seen. So, say the backs of my thighs, my upper arms and that that would be covered."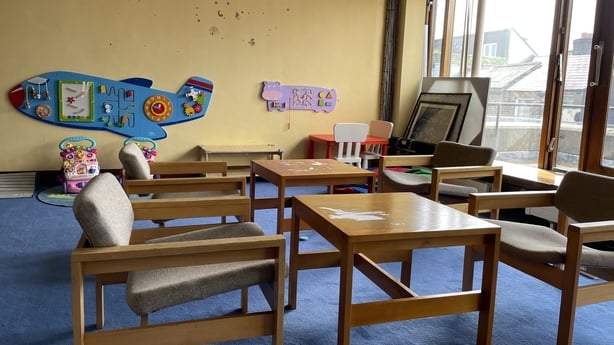 She left her ex-boyfriend due to the abuse, he also made suggestions of wanting to harm their children. She had to go through the courts to agree access and maintenance.
"When you go in, the judge is only getting a snapshot of the issues. Whereas when domestic violence is involved, it's not just maintenance, It's not just access. There are other issues and possibly the parent is manipulating the children," she added.
"You might be going in on an issue about maintenance and there isn't the chance, then to bring it up about the access and the non-cooperation or and, you know, orders being broken as well.
"It's a very frustrating system as it is and it's exhausting trying to navigate it to be honest," she said.
We need your consent to load this rte-player contentWe use rte-player to manage extra content that can set cookies on your device and collect data about your activity. Please review their details and accept them to load the content.Manage Preferences
"Some of the times I've been in court, your case is listed on the date, there's no guarantee that it will be heard. It could be postponed for a couple of weeks or months. There could be 45 cases for the judge to listen to on the day, and it could be a combination of family law matters, and other issues as well.
"It's just not a satisfactory system. There are just huge issues around it.
"The judges on the day are under so much pressure to get through their list of cases. They don't have an hour and a half or an hour to be listening to both sides on the day. That's the reality that you've to pinpoint, like, what is the most urgent issue and pressing issue that you want solved on the day."
She said that the cost associated with going to court is prohibitive and that a specialised family court is needed to provide consistency.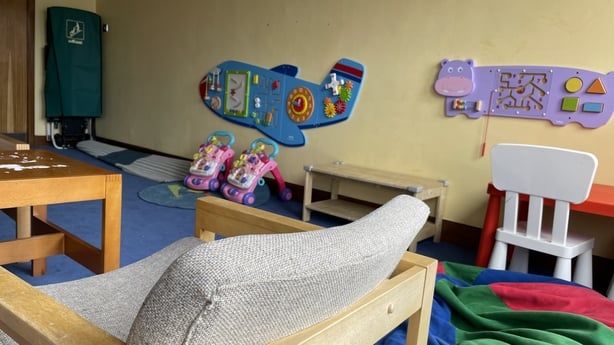 "It's extremely stressful and you're trying to deal with so much and there's so many other things in the background as well that they're not heard and they've not listened to, and depends on the judge on the day, and that there's no consistency," the woman said.
"It's just such an intense and overwhelming few years when the children are young and you're going through all of it. You feel that the legal system is not understanding the situation and it's leading to just enormous stress for the primary carers.
"The legal system is just completely behind the times and things haven't changed at all, even though it's still the same kind of issues that are coming up all of the time."
Karen Kiernan is the CEO of One Family, which works with one-parent families. She said Ireland is decades behind other countries when it comes to family law.
"I don't know if there's anyone in Ireland who would say family law is where it should," she said.
"It is very adversarial. It is extremely confusing for people who need to use the family law courts and it is very traumatising for many, many people.
"We need a standardised approach, because one of the problems is parents do not know what's going to happen to them in court depending on where they are in the country, which judge it is, there's no consistency."
---
Read more: Housing shortage leaves women fleeing domestic violence struggling
---
Helen Coughlan, who is a family law solicitor at Patrick J Farrell and company in Kildare and Chair of the Family and Child law committee for the Law Society of Ireland, said at the moment the family law system "is not fit for purpose. It is not looking after the most vulnerable in society".
She added that there is probably "someone today who is heading to the district court seeking a protection order from an abusive partner or a family member".
"That person, who is already traumatised, will have to attend a courthouse where they will be upwards of probably 100 other cases listed for hearing today," she said.
"So, most likely they will have to wait a few hours before they will be able to make an application before the judge or, in some cases, they may be sitting around all day."
The heads of a new Family Court Bill were published nearly two years ago.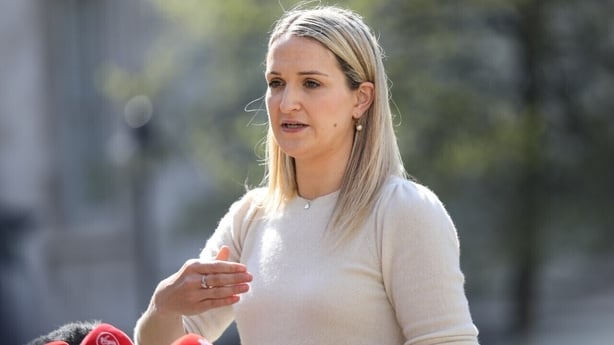 Minister for Justice Helen McEntee said in the Dáil chamber in May that drafting of the bill is ongoing, with a view to publishing as soon as possible. She said the intention is that it will be published before the summer recess.
The new bill aims to create a new dedicated family court or hub within the existing court structure and provide for court procedures that support a faster and less adversarial resolution of disputes in specialised centres.
The bill also says that judges will have specialised training.
"They're needed now, they were needed 20 years ago," Ms Coughlan said. "We have failed generations by not putting that legislation in place."
She said there was an urgent need for the legislation to be enacted, but also to have the will and resources to make it work.
---
Helplines:
Women's Aid
Web: www.womensaid.ie
Helpline: 1800 341 900
Phone: 01 678 8858
Email: info@womensaid.ie
Safe Ireland
Web: www.safeireland.ie
Helpline: 1800 341 900